UK and US fire accusations at UNSC meeting on Salisbury spy case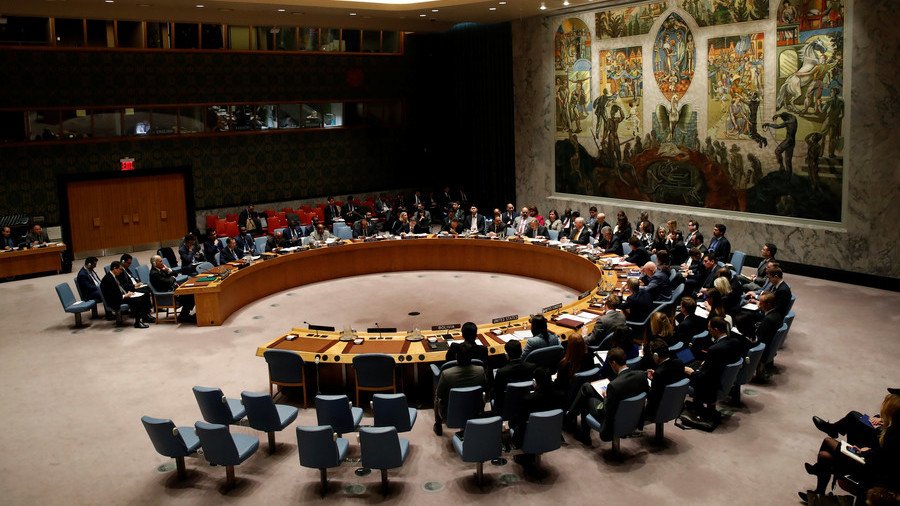 The UK and US accused Russia of being responsible for the poisoning of Sergey Skripal at the emergency UN Security Council meeting Tuesday. While other countries urged restraint, the US took the chance to push its agenda in Syria.
UK envoy to the UN Jonathan Allen said his government finds the Russian state "responsible for the attempted murder of Sergey Skripal," calling it an "unlawful use of force" in the sovereign territory of another UN member state.
Skripal and his daughter were found slumped on a bench in Salisbury on March 4. British authorities claim both were poisoned with a Soviet-engineered nerve agent called Novichok. Both remain in critical condition in hospital.
READ MORE: Russian ex-double agent who spied for UK exposed to unknown substance, 'critically ill'– report
"Based on the knowledge that Russia has previously produced this agent the UK government concluded that Russia was responsible for this attack," Allen said."Russia did not declare Novichok agents or the facilities required to produce it. We know from expert testimony that such facilities existed under the Soviet Union."
"The United States believes that Russia is responsible for the attack on two people in the United Kingdom using a military-grade nerve agent," US Ambassador to the UN Nikki Haley said, adding the "assassination in Salisbury is part of an alarming rise in the use of chemical weapons." She went on to talk about the use of chemical weapons in Syria and North Korea.
Haley said that if the Russians want the US government to stop criticizing them, Moscow should stop using chemical weapons to kill enemies, and stop supporting Assad. "We take no pleasure in constantly criticizing Russia." she said.
READ MORE: Haley slammed for attacking Iran's 'lawless behavior' while ignoring plight of Yemeni civilians
"We have full confidence in the British investigation," French representative Francois Delattre said. "Here we have reached a new stage, namely the use of a substance that was never declared to the OPCW. France will never accept impunity for those who use chem weapons."
Representatives from Equatorial Guinea, Poland and Bolivia among others, called for restraint but backed the UK's investigation.
Earlier, Russian Foreign Minister Sergey Lavrov said that Russia would respond to any formal request but argued that Moscow has yet to receive any official, direct contact from London regarding the case.
"Allegations, not confession, are merely the queen of evidence of the UK," Lavrov said, adding, "we will uphold international law and we don't see that our British partners have any arguments on the case."
For Russia to consider such allegations, the UK must make them via the Organization for the Prohibition of Chemical Weapons (OPCW). Moscow has repeatedly and definitively denied any involvement in the alleged attack.
If you like this story, share it with a friend!
You can share this story on social media: