France: Too early to decide on response to 'poisoning' of Skripal in UK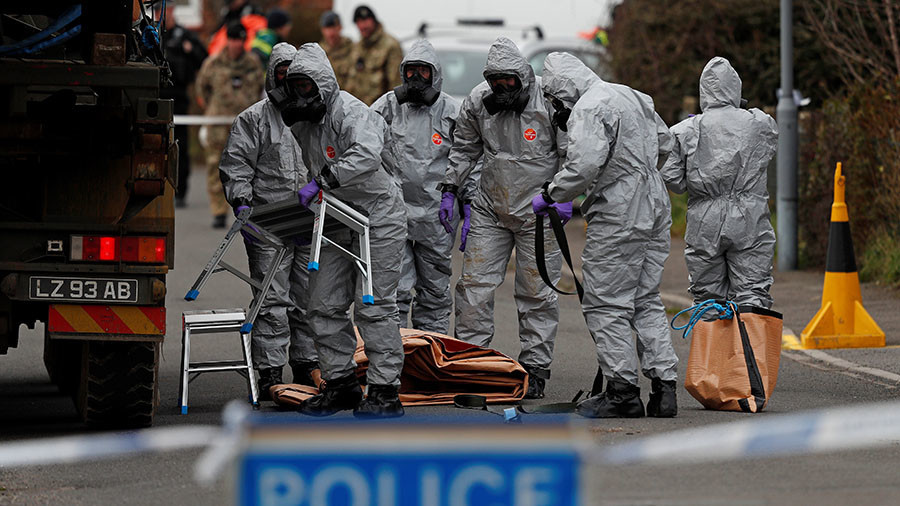 The French government took a cautious stance on the allegations by the UK, which claimed that Russia had carried out a chemical weapons attack on British soil. Paris said it was too early to decide on how to respond.
French government spokesman Benjamin Griveaux called the alleged poisoning of former double agent Sergei Skripal in Salisbury a "very serious act," but said Paris will decide on its action "once the elements are proven." Speaking at a regular media conference, he said the UK is yet to deliver proof of its allegations against Russia.
Meanwhile, Angela Merkel, who was sworn in on Wednesday for her fourth term as German chancellor, said Berlin would take the findings of the British government very seriously, but stressed that open channels of communication with Russia must be preserved despite any differences of opinion. She said there would be a common European stance on the issue.
On Monday, British Prime Minister Theresa May claimed that a Russia-developed nerve agent was used in the poisoning of the former Russian intelligence officer and MI6 asset living in Britain. She demanded an explanation from Moscow, saying that unless one is given to London's satisfaction by Wednesday, her cabinet would consider the case an act of illegal use of force by the Russian state.
Moscow responded on Tuesday, saying it would not accept ultimatums. Russian Foreign Minister Sergey Lavrov suggested that the allegations should be tackled by the Organization for the Prohibition of Chemical Weapons according to its own rules. On Wednesday, May announced a number of measures retaliating against Russia for the alleged attack.
Think your friends would be interested? Share this story!