'Joke was on me, I missed flight' – Amused ad awards chief about RT's 'blame us' campaign
Published time: 14 Mar, 2018 11:53
Edited time: 14 Mar, 2018 14:59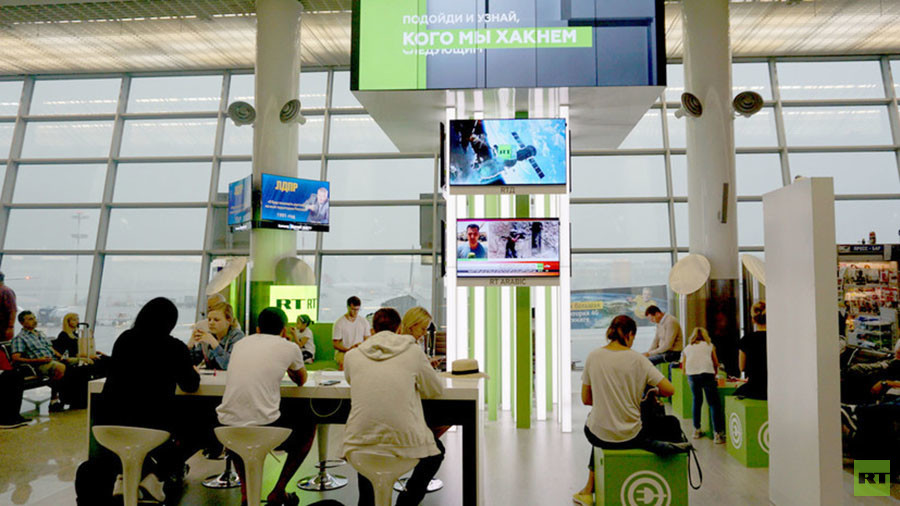 RT's tongue-in-cheek 'blame us' series of advertisements has gained attention at a prestigious marketing conference in Rome, from somebody who missed their flight because of the eye-catching campaign.
Launched last summer, the campaign played on the accusations mounted against RT by numerous politicians in the West, including Hillary Clinton. The Democrat presidential candidate said the channel contributed to her loss to Donald Trump in the 2016 election.
"Missed a plane? Lost an election? Blame it on us!" an RT banner at a Moscow airport proclaimed. There were other equally catchy slogans in the same campaign.
At least one person can actually blame RT for missing a flight, according to his comments at a marketing event in Rome this week. The conference was part of the prestigious Promax Awards for Europe's best advertisers. Lester Mordue, European Director of Conference and Relations for the association organizing the prestigious event, seemed amused by RT's poking fun at the West.
"I dig that humor. Except the joke was on me, because I missed my flight that day," he told an audience showing a selfie of himself next to an RT stand at Sheremetyevo International Airport. "That's me at the airport having missed my flight after having a session with our friends at RT. Can you believe that?"
"If you get to Moscow, lovely time you'll have there. But if you go the regular way to the airport, give yourself a five-hour time," Mordue suggested.
RT's #1917LIVE project – a reenactment of the revolutionary year in Russian history through Twitter accounts based on people who lived at the time – won the gold prize for the best Social Media Campaign. Teasers for the project scooped silver in the Special Event Spot category. RT's Spanish channel also won the gold award for a series of promo clips for its news programming.
Editorial note: An earlier version of this story misidentified Lester Mordue as Steve Kazanjian, the CEO and president of PromaxBDA.
If you like this story, share it with a friend!