'Missed a plane? Lost an election? Blame it on us!' RT airport ads rock Twitter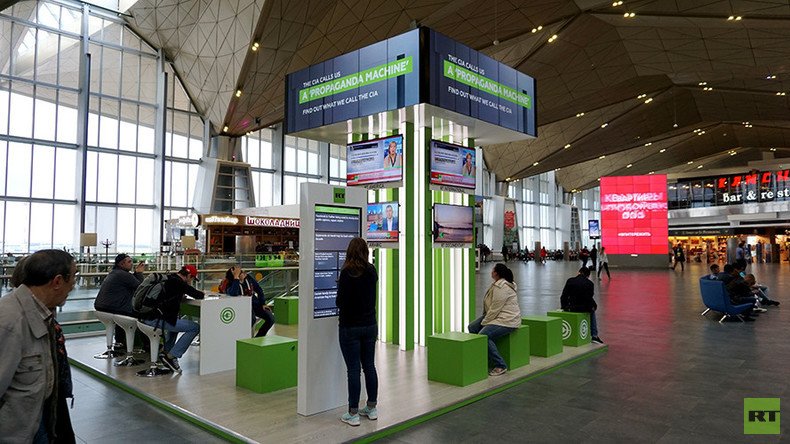 RT's latest provocative ad campaign is sending social media into meltdown with satirical messages trolling some of the baseless suggestions made against the news organisation.
The network's ad campaign reads: "Missed a plane? Lost an election? Blame it on us!"
The ads appear in Russian airports and feature other controversial slogans, such as: "the longer you watch, the more upset Hillary Clinton becomes," and "Beware, a propaganda bullhorn is at work here," referring to then-Secretary of State John Kerry's 2014 claims about RT.
"Come closer and find out who we're planning to hack next," says another, in reference to allegations of Russian interference in the US and even French elections. "The CIA calls us a 'propaganda machine' find out what we call the CIA," says another.
The ad campaign has triggered reactions by some Democrats for whom the 2016 US presidential election loss remains a sore point.
Former Democratic Party press officer Rachel Palermo took to Twitter to share how, as a "DNC hack survivor," she was appalled by the ads.
Her tweet invited a deluge of trolling from people quick to point to the DNC's own role in meddling with the primaries.
While the ads have been running since June, they have recently caused controversy after appearing on a Donald Trump subreddit on Reddit and being shared on Twitter.
While not everyone was impressed, many thought the billboards were hilarious.
Reaction to the ads suggest they have done what was intended, as many people expressed newfound admiration for RT and its marketing department.
You can share this story on social media: