'Circus' at the British Parliament – Russian Foreign Ministry reacts to May's words on Skripal case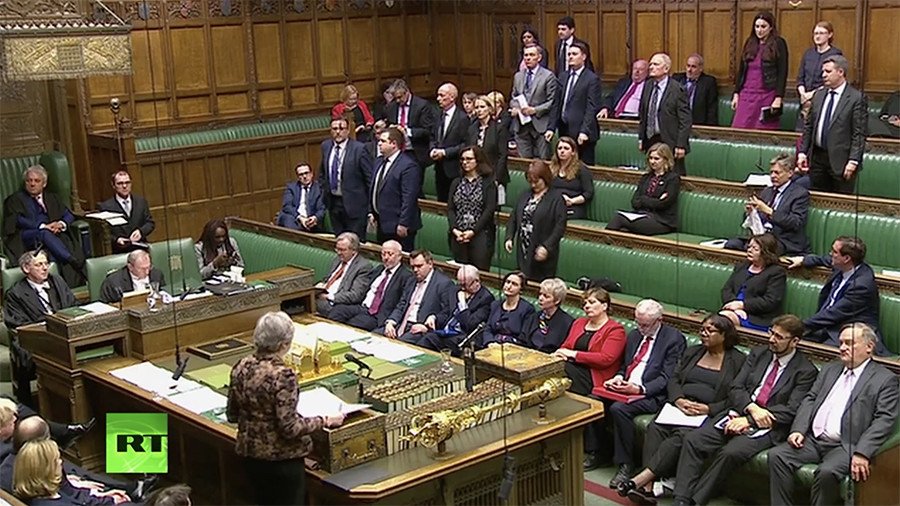 A spokesperson for the Russian Foreign Ministry called the hearing at the British parliament on the Skripal case a "circus show."
Follow RT's coverage of the debate in Parliament

"The conclusion is obvious: this is another information and political campaign, based on provocation," said Maria Zakharova, commenting on the words of Theresa May.
Zakharova's comments come after May said earlier on Monday that the "attempted murder" of Skripal was either "a direct act by the Russian State against our country, or the Russian government lost control of this potentially catastrophically damaging nerve agent and allowed it to get into the hands of others."
May said that the Russian ambassador to the UK will be summoned to the Foreign Office, and that he must outline which explanation is the 'correct one.' The ambassador has until the end of Tuesday to respond, according to May.
If he does not give a "credible response," the UK will conclude that the attack involved "unlawful use of force by the Russian state against the United Kingdom." In that case, May said she will return to the House of Commons to outline retaliatory proposals.
"Before creating new fairy tales, let somebody in the kingdom tell us what was the result of the previous investigations into the Litvinenko, Berezovsky and Perepilichny cases," Zakharova suggested.
Zakharova's comments referenced three high-profile deaths which occurred in the UK and were blamed on Russia – despite zero evidence to this day.
Russian Foreign Minister Sergey Lavrov specifically addressed the case of Litvinenko on Friday, noting that the UK's finger-pointing at Moscow runs parallel to what happened in that case.
"I want to remind people that Litvinenko's death was also attributed to Russia, but hasn't been investigated, because court proceedings, which were called 'public,' were, in fact, closed. They were carried out in a very strange way, and numerous facts, which emerged throughout the investigation, haven't come into the public domain," the minister said.
Litvinenko died in November 2006, after assassins allegedly slipped radioactive polonium 21 into his cup of tea at a London hotel. However, his own brother Maksim stated in 2016 that Britain had more reason to kill Litvinenko than Russia.
In the case of Boris Berezovsky, Putin's critics have long speculated that the billionaire was murdered by pro-Putin hitmen in 2013. However, British police said in 2013 that there was no evidence of foul play relating to this death.
In addition, no evidence has ever been provided that Russia was behind the death of businessman Aleksandr Perepilichny, who collapsed and died in Surrey, UK, in 2012.
Skripal, 66, and his 33-year-old daughter have been in critical condition in hospital since March 4, when they were found unconscious on a bench outside a shopping center in Salisbury.
Think your friends would be interested? Share this story!
You can share this story on social media: