Religious Zionists force IDF to remove satirical Women's Day video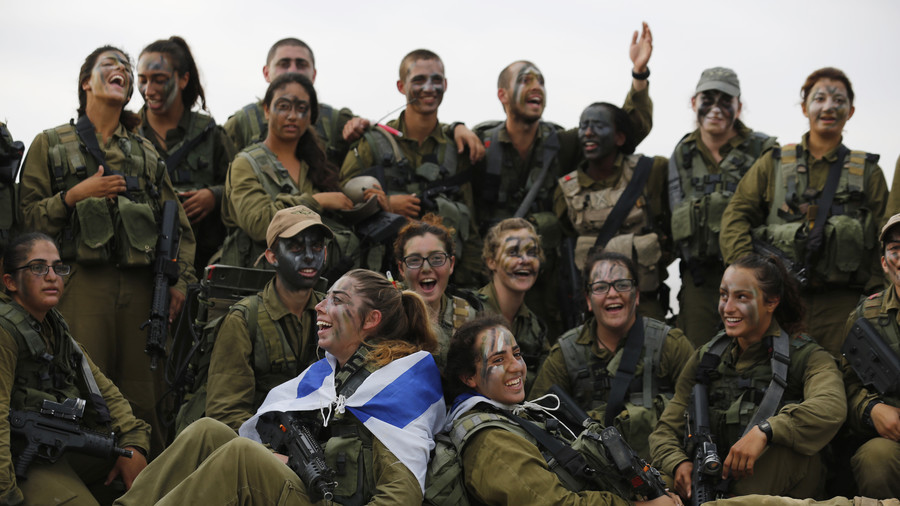 The Israeli Defense Forces reportedly removed a Women's Day video promoting the army after a religious Zionist group complained. The IDF has been accused of bowing to pressure.
The video, 'The air force's answer to chauvinism,' features female soldiers working in various roles in the military, as the narrator reads a number of derogatory claims made by religious Zionists about women serving in particular military capacities. According to religious Zionist website Srugim, the "defiant" video was taken down as a result of its request. It later responded to criticism by saying it hadn't demanded the video be removed, but simply asked for clarification.
"The insolence of the IDF Spokesperson's Unit knows no bounds. The unit's use of taxpayer money to incite against the religious sector demands his immediate dismissal," Rabbi Aichai Eliyahu told the Srugim website. An IDF spokesperson said the video "was prepared by the media staff of the air force magazine and is not an official product of the IDF spokesman's office."
"Without relating to its content we note that it was not approved as required of products published on the IDF's platforms," the IDF said. "As a result of this, procedures on the matter will be defined."
The IDF has faced pushback from religious groups over its co-ed units and its attempts to further open combat positions to women. A number of rabbis have been banned from attending army events after they called for IDF Chief of Staff Gadi Eisenkot's ouster over his attempts to integrate female soldiers into combat units, and for telling people it is forbidden for women to join mixed units. Gender segregation is promoted among Orthodox Jews.
"If this excellent video was taken down, that's very sad," Stav Shaffir of the Zionist Union said, according to the Times of Israel. "The saddest thing is that Srugim call themselves Zionist. There is no connection between Zionism and the pathetic attempts of politicians and other parties to harm the brave female fighters who are protecting the country, and to weaken the IDF."
מה שאומרים לנשים הלוחמות, זה מה שאומרים לנשים בפוליטיקה, זה מה שאומרים לכל אישה מצליחה. זהו נגמר! לא שותקות, נלחמות ומצליחות. צבא כהלכה הוא לא צבא הלכה. שתפו את הסרט בכל הכוח. https://t.co/obKFVLE05S

— ציפי לבני (@Tzipi_Livni) March 10, 2018
"What they say to women fighting is what they tell women in politics, that's what they say to every successful woman," Tzipi Lini of the Zionist Union tweeted. "It's over! Not silent, fighting and successful."
Another IDF Women's Day video was met with a deluge of trolling on social media. The video features women and men holding signs reading, #MyWonderWoman. People responded by listing Palestinian women they consider to be 'wonder women,' like Ahed Tamimi, and by listing statistics about Israeli arrests of women.
Think your friends would be interested? Share this story!