1,000s of pro-life activists take to the streets of Dublin (PHOTOS)
Published time: 10 Mar, 2018 23:27
Edited time: 12 Mar, 2018 09:20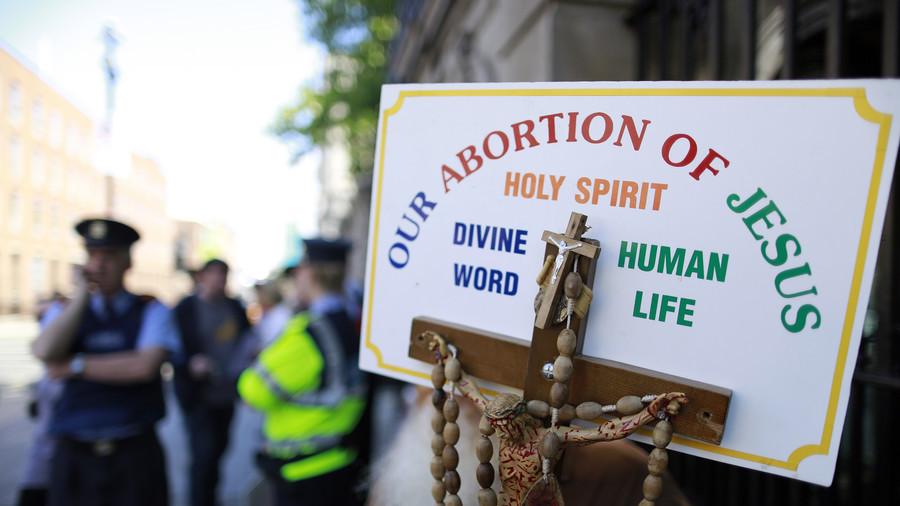 Thousands of pro-life activists took to the streets of Ireland's capital Dublin, to protest an upcoming referendum which, in the event of a 'Yes' vote, will relax one of the most restrictive abortion laws in the world.
The number of protesters at Saturday's march conflicts widely. While some organisers claim that up to 100,000 people from all over the island turned up, pro-choice activists say the number was less than 10,000.
Irish state broadcaster RTE leads with the headline: "Tens of thousands march in favour of retaining Eighth Amendment." However, within the copy RTE concedes that "In excess of 15,000 people attended the rally."
The "eighth amendment" is a reference to a clause inserted into the Irish constitution in 1983, which was designed to enshrine the equal right to life of the mother and her unborn child.
The May referendum could allow authorities to change its wording. In the event of a Yes vote, the government has said it will begin drafting legislation to grant unrestricted access, up to 12 weeks into a woman's pregnancy, for those who want to have an abortion.
On International Women's Day (March 8), thousands of pro-choice activists took to the city's streets to campaign for the legal and safe termination of pregnancies.
Abortion has long been a divisive issue on the once staunchly Catholic island. A complete ban was rescinded in 2013, however access to abortion is still extremely limited. At present, terminations are only permitted in cases where the mother's life is deemed to be in danger.
Like this story? Share it with a friend!