Horror in Khabarovsk: Dozens of cut-off hands found dumped in the snow (GRAPHIC)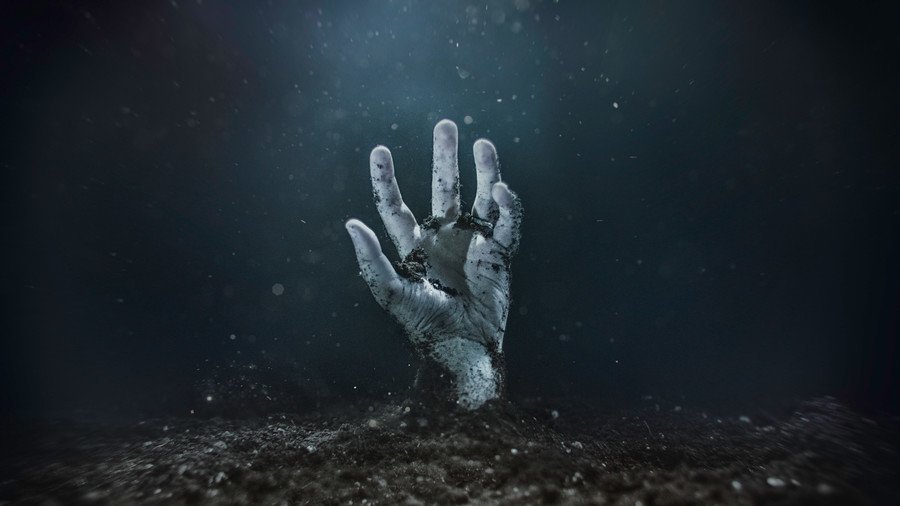 A bag with 52 severed hands was found on a river island outside the city of Khabarovsk, in Russia's Far East. Investigators say the gruesome find was not the work of a rampant serial killer, but the result of unlawful negligence.
The chilling discovery was made by local fishermen who initially stumbled upon one hand sticking out of the frozen ground, local media reported. They called police, who promptly arrived and uncovered a whole bag of human limbs, some partly decomposed and lacking fingers.
Disturbing images that were sent anonymously to several local outlets and appeared on Instagram and Telegram, have caused mush distress and speculation among social media users.
WARNING: GRAPHIC IMAGE
Some of the more gruesome versions included, in particular, ritual killings, cannibalism and human organ trafficking. Yet, Russia's Investigative Committee seems to have solved the mystery, writing on its Telegram channel that "the biological objects are not of criminal origin, but were disposed of in violation of the law." It specified that investigators were still establishing all facts relating to the incident and that an inquiry into the work of all medical and judicial organizations in charge of biological waste disposal had been launched.
READ MORE: Cannibal poet who ate his date's brain after gruesome murder ruled 'sane'
The statement gives credence to media speculation that the hands might belong to corpses of unidentifiable individuals. The general practice of morgue workers with such cases is to cut off one hand and send it for fingerprint analysis before disposing of the unidentified body. However, the remains must then be taken to a graveyard or cremated. The suspicion of negligence is supported by the fact bandages and shoe covers were reportedly found not far from the bag with the remains.
If you like this story, share it with a friend!
You can share this story on social media: