'Feminist strike': International Women's Day sees transport & work chaos in Spain (VIDEOS)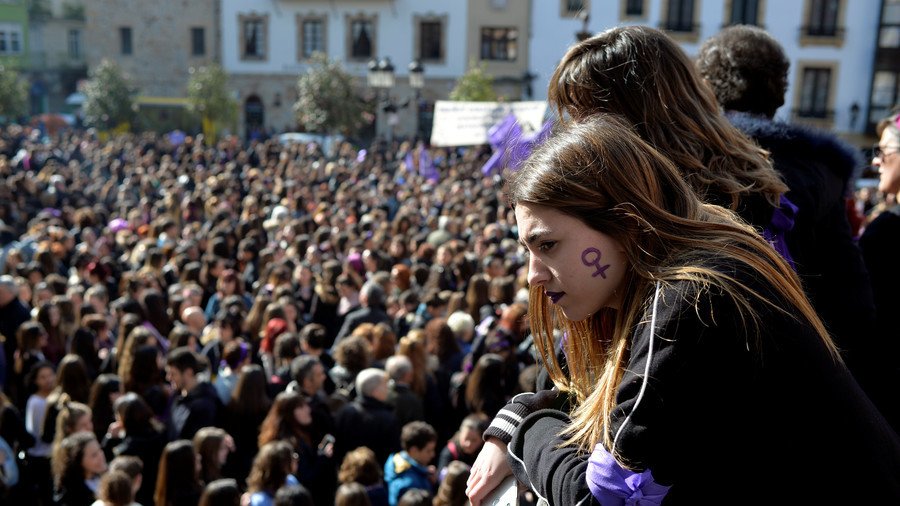 Hundreds of trains in Spain have been cancelled due to an International Women's Day strike. Women across the country are also abandoning their unpaid work, such as cleaning and child care, as part of the large scale protest.
A major march is also being held in Madrid for the event. It is the first time there has been a nationwide "feminist strike" in Spain and organizers say it aims to highlight sexual discrimination and domestic violence. The rail network and Madrid's underground is disrupted as 10 unions participate in 24 hour work stoppages. The country's two largest unions, Workers' Commissions and the General Union of Workers, are calling for only a two hour stoppage.
Numerous services and businesses have reported staff shortages because of the industrial action. The state-owned rail company Renfe cancelled nearly 30 percent of all its trains because of the strike, El Pais reports. The Spanish newspaper has also been affected, posting a video on Twitter explaining why it's not fully staffed today.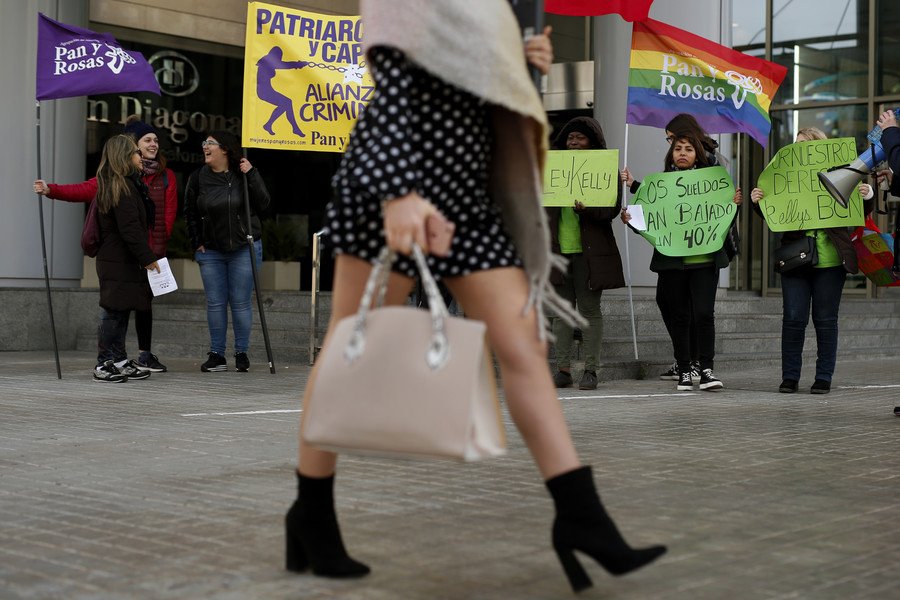 The feminist strike was organized by an umbrella group called the 8 March Commission. It has been backed by leading politicians including the mayors of Barcelona and Madrid, Ada Colau and Manuela Carmena. Actress Penelope Cruz is also among those engaging in the "domestic strike."
"We call for rebellion and a struggle against the alliance of the patriarchy and capitalism that wants us to be obedient, submissive and quiet," the commission says in its manifesto. "We do not accept worse working conditions, nor being paid less than men for the same work. That is why we are calling a work strike."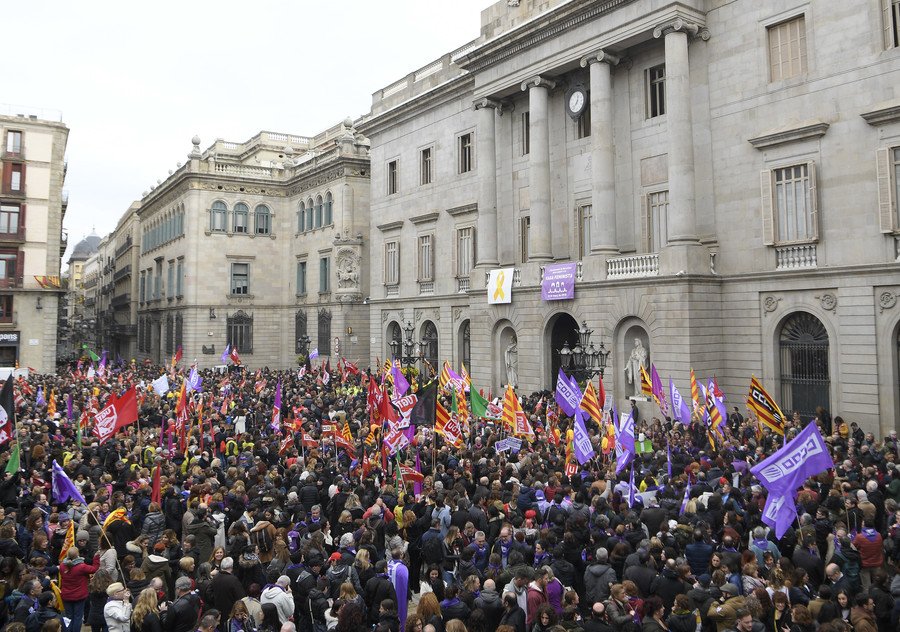 The demonstration has also sparked opposition. The ruling Partido Popular said the action was "for feminist elites and not real women with everyday problems". While the bishop of San Sebastián, José Ignacio Munilla, said Christianity was opposed to radical feminism because it has lost sight of "the true feminine cause" and made victims of women.
"Feminism, having adopted a gender-based ideology, has somehow committed a kind of hara-kiri," he added.
Like this story? Share it with a friend!
You can share this story on social media: