'Not in a million years': Duterte says ICC has no jurisdiction over him in drug war probe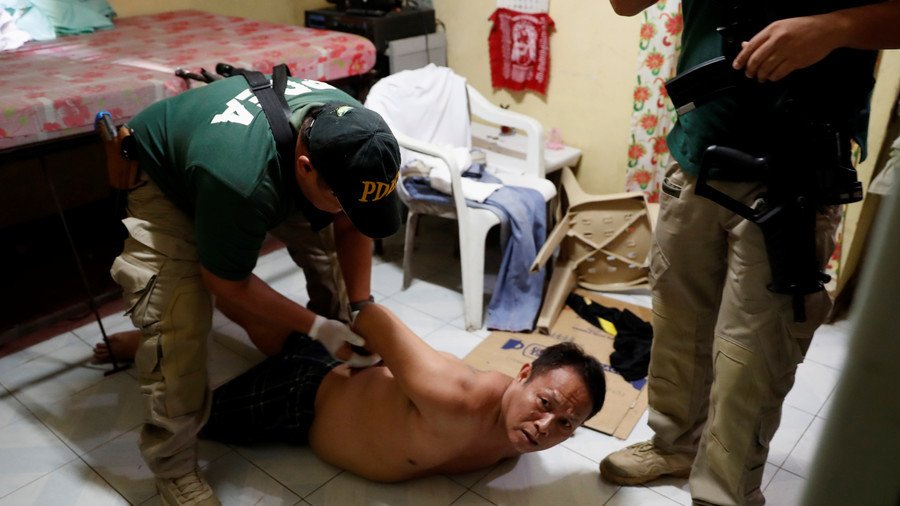 Philippines' president Rodrigo Duterte has refused to recognize the International Criminal Court's jurisdiction over his persona in its preliminary probe of the tactics and abuses in the nation's war on drugs.
Earlier this month the ICC, based in the Hague, opened a preliminary investigation into Duterte's war on drugs, probing potential crimes against humanity in a ruthless campaign which has led to an estimated 4,000 deaths since its beginning in July 2016. While Duterte initially somewhat welcomed the probe, on Tuesday the 72-year-old leader backtracked his willingness to cooperate with it.
"You cannot acquire jurisdiction over me, not in a million years," Duterte said in Malacanang. "They cannot ever, ever hope to acquire jurisdiction over my person," he added, acknowledging that he is refusing to collaborate with the ICC inquiry, led by chief prosecutor Fatou Bensouda.
"That's why I am not responding to them. It's true. I don't want to say. That has always been my weapon ever since," said Duterte, without elaborating.
The ICC technically does have jurisdiction over Duterte: In 2011, the Philippines ratified the Rome Statute, the treaty that established in the International Criminal Court. The jurisdiction is, however, somewhat questionable, since the Hague can only prosecute crimes when a member state fails to do so.
Duterte in the meantime maintains that Manila never officially became a signatory to the Rome Statute because the government's ratification of the treaty was never announced in the official gazette to be considered lawful. Back in 2016 he also threatened to withdraw his country from the ICC, calling the institution "useless."
At least 3,987 individuals have been killed in police anti-drug operations since July 2016, official government data shows. The ICC probe, however, is looking into "reported incidents [which] involved extrajudicial killings in the course of police anti-drug operations." With a growing number of reports of vigilante-style murders, groups such as the Philippine Alliance of Human Rights Advocates (PAHRA) estimate that up to 12,000 people could have fallen victim to the "war on drugs." Despite international criticism of the lethal tactics, Duterte insists that he never ordered police to kill suspects, except in self-defense, and repeatedly vowed to continue to eradicate narcotics and narco-traffic in his country.
Think your friends would be interested? Share this story!
You can share this story on social media: