'Brutal' war on drugs to go on, Intl Criminal Court won't stop me – Duterte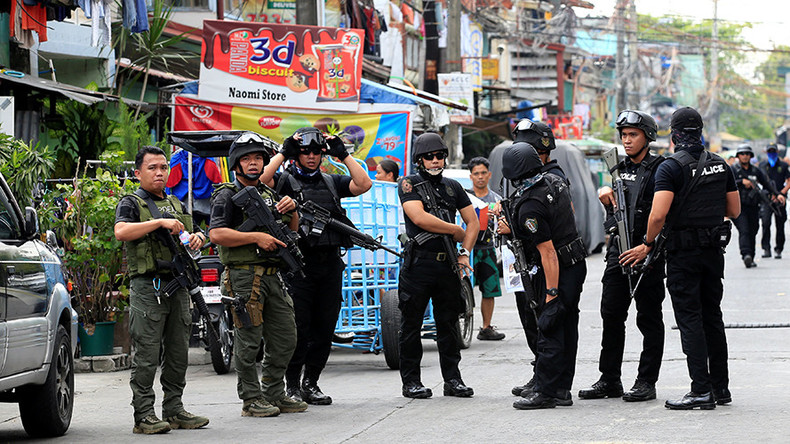 Philippines President Rodrigo Duterte said that he will not be intimidated by the prospect of trial at the International Criminal Court (ICC) or impeachment, promising to eliminate drugs and corruption even if it costs him his presidency.
"I will not be intimidated and I shall not be stopped just by what? International Criminal Court? Impeachment? If that is part of my destiny, it is my destiny to go," Duterte said, as cited by Reuters.
"The drive against corruption, criminality and drugs will resume and it will continue and it will be brutal," he added.
A man, who claims to be a member of a "deaths squad," operating on Duterte's command, is expected to file a case with the ICC near the end of March or in April, accusing the president of crimes against humanity, his lawyer stated.
The president stressed that he was ready to give up everything to deliver on his campaign pledge to eradicate corruption, drugs, and crime in the country.
"I will deliver on my promises, even if it would cost me my life, my honor, and the presidency. I can lose them all but I will comply with my promise," he said told reporters ahead of official visit to Myanmar and Thailand.
Over 8,000 have been killed in the Philippines since Duterte started his drug crackdown, with a third of the deaths resulting from operations of security forces reportedly involving "extrajudicial killings."
According to human rights groups, those killed by the police have not only been drug dealers, but also drug users – a claim which is denied by the government.
On Sunday, Duterte countered the claim, saying he respects human rights and that he has never instructed the security forces to kill suspects that are not resisting arrest.
According to the leader, he would never "condone the killing of a criminal person arrested with outstretched arms, begging for his life, or what is popularly known as extrajudicial killings."
However, he warned criminals that "if you place the guys [the police] lives in jeopardy... my order is to shoot you."
Duterte said he would rather see "thousands or millions of criminals go first" before a member of the security forces loses his life in the war against drugs.
"Follow the law and we are alright. Drop 'shabu' (street name for crystal methamphetamine) and nobody will die tomorrow," Duterte explained.
On Thursday, opposition MP Gary Alejano filed an impeachment complaint against Duterte over the killings during the drug war and allegations of keeping secret bank accounts.
"More than 8,000 have died. This is disturbing. We should not wait for the deaths to reach 20,000, 30,000, 50,000 before we stand up and fight," Alejano said, as cited by ABS-CBN.
Duterte suggested that his political opponents may actually be behind the extrajudicial killings as "scalawags in government... are trying to silence guys dealing with them."
Earlier in March, Duterte created a joint command unit to mobilize 21 state agencies for his war on drugs.

The super-structure, called the Inter-agency Committee on Anti-illegal Drugs (ICAD), will consist of police, military, coastguard, health, education, social welfare, and other agencies.
READ MORE: 'Idiots & sons of b*tches': Duterte will send rogue cops to terrorist-ridden south Philippines
They are to work together to suppress drugs in the Philippines and "put behind bars" makers, dealers, and traffickers of narcotics – all while "transforming users into productive members of society."
You can share this story on social media: