Moscow is open to working with UK over incident with Russian ex-double agent – Kremlin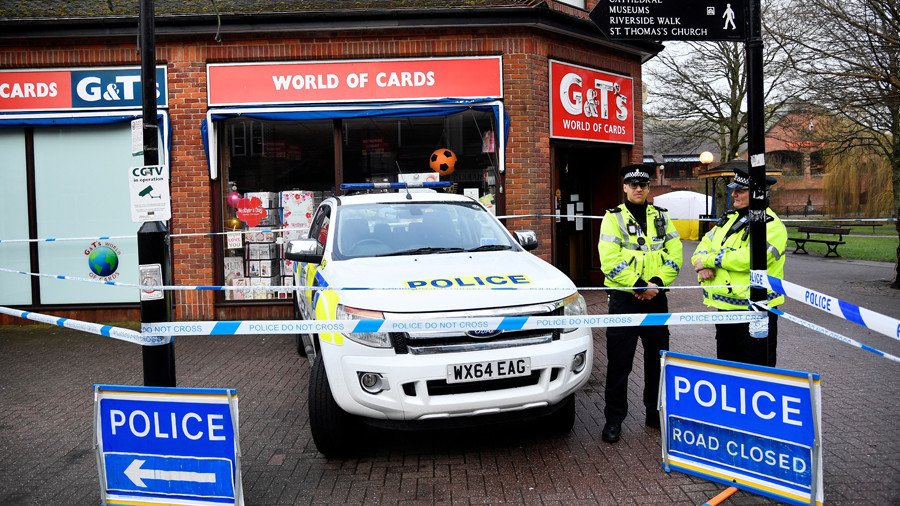 Moscow is ready to cooperate with the UK to investigate an incident which left Russian ex-double agent Sergey Skripal in critical condition. Skripal spied for UK and was part of a 2010 US-Russia "spy-swap."
Asked if London had been in touch seeking help with the investigation, Kremlin spokesman Dmitry Peskov said that "nobody has approached" Russia "with such a request." However, Moscow "is always open for cooperation," he told reporters on Tuesday morning.
Moscow doesn't have any details about what happened in Salisbury, Peskov said. "We don't have information about what this person was doing [in England]," he said, adding that Moscow doesn't know what citizenship Skripal currently holds.
Responding to British media speculation about Moscow being implicated in Skripal's poisoning, Peskov said: "I can't comment. But you know as they say, it wasn't slow to arrive."
On Sunday, Skripal was one of two people found to have been affected by "an unknown substance" in the city of Salisbury, England, according to local media. "The two people – a man aged 66, and a 33-year-old woman – were found unconscious on a bench," police said on Tuesday, adding that both are in critical condition. The pair "did not have any visible injuries," police added.
Later on Tuesday, UK Foreign Secretary Boris Johnson confirmed that the victims are Skripal and his daughter, Yulia. Though it's too early to speculate on the nature of the incident, there will be suspicions, according to the top politician. "If those suspicions prove to be well founded, then this government will take whatever measures we deem necessary to protect the lives of the people in this country, our values and our freedoms," he added.
In the meantime, the Russian embassy in the UK asked the British Foreign Office (FCO) to clarify the situation surrounding the Salisbury incident, an official from the embassy told TASS.
The former Russian intelligence officer was a part of a "spy swap" between the US and Russia back in 2010. He had worked as a double agent for the UK intelligence agency MI6 and was jailed in Russia in 2006 for spying for Britain. Russia released four spies in exchange for 10 Russian agents back in 2010.
According to the local Salisbury Journal, the emergency services suspect fentanyl, a synthetic drug similar to heroin, only far stronger. It isn't clear how Skripal and his female companion were exposed to the drug. Fentanyl can endanger anyone who comes into contact with it, as it can be absorbed through the skin.
British media quickly drew parallels between the recent incident and the controversial case of Alexander Litvinenko, a former Russian security officer who died from radioactive poisoning in 2006. Former MI5 intelligence officer Annie Machon told RT that it's premature to judge. "The Russians would not have handed him over, this guy, back to the West if they still felt he could have caused damage. There seems to be little motivation to do anything against him," Machon said.
Like this story? Share it with a friend!
You can share this story on social media: