Iran to US: Surrender your nukes and then we'll talk missiles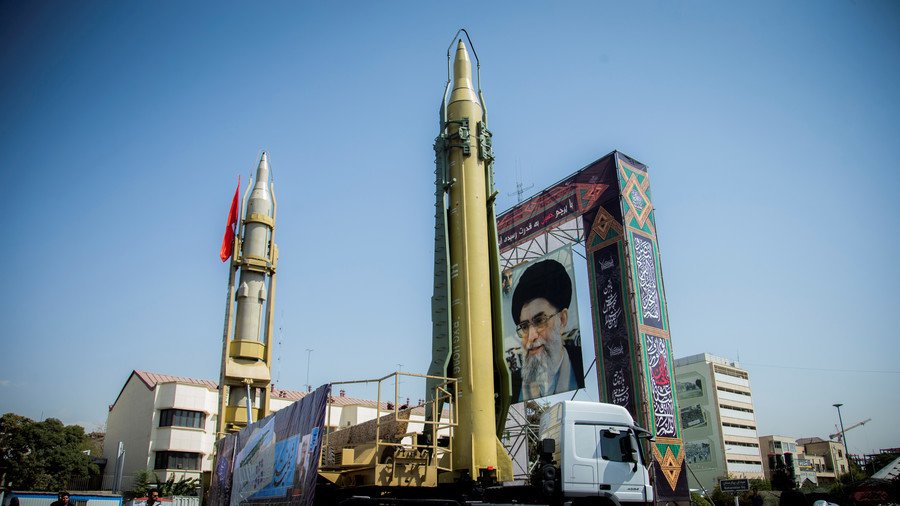 Tehran will consider negotiating over its ballistic missiles only after the US and Europe dismantle their nukes, a top Iranian military official said. Iran has repeatedly dismissed Western calls to disarm as unreasonable.
"The condition for negotiating Iran's missiles is the destruction of the nuclear weapons and long-range missiles of the United States and Europe," Iranian Armed Forces spokesman Masoud Jazayeri said on Saturday, as cited by state media.
Although agreeing to limit its nuclear energy program in exchange for the lifting of economic sanctions, Iran – which is surrounded by US military bases and war-torn failed states – has never expressed interest in negotiating over its ballistic missiles, insisting that they are a much-needed deterrent.
In February, Iranian President Hassan Rouhani stated unequivocally that: "We will negotiate with no one on our weapons." He added that Iran's missiles "are defensive and are not designed to carry weapons of mass destruction, since we don't have any."
Several weeks later, Tehran was compelled to lay out its position once again after French President Emmanuel Macron called on Iran to place its missile program under international surveillance. Iranian Foreign Ministry spokesman Bahram Qassemi dismissed Macron's remarks, saying that Iran's missile capabilities were within the framework of the country's military doctrine, which is based on a policy of defense and deterrence.
The spokesman went on to suggest that the real threat to the region stems from the United States and Europe flooding the Middle East with sophisticated weapons.
Washington and Europe have tried on numerous occasions to use the Joint Comprehensive Plan of Action (JCPOA), known colloquially as "the nuclear deal," as a springboard for forcing concessions to Iran's missile program – but to no avail.
Iran's Deputy Foreign Minister and chief nuclear negotiator Abbas Araghchi noted that Western powers must adhere to the 2015 deal before pressing Tehran to negotiate on other issues.
"Now they ask Iran to enter discussions on other issues. Our answer is clear: make the [deal] a successful experience and then we discuss other issues," Araghchi said in February.
President Donald Trump has repeatedly threatened to pull the US out of the historic agreement, describing it as "a very, very bad deal." In January, Trump said the US would withdraw from the deal unless its "terrible flaws" are fixed.
"The US is trying to pressure us into withdrawing from the nuclear deal, but we will not fall into their trap," Araghchi stated. "If the US withdraws, no country would hold negotiations with them any longer."


You can share this story on social media: