Not 'charisma' or 'cultural amnesia' - Italians will vote for Berlusconi because they agree with him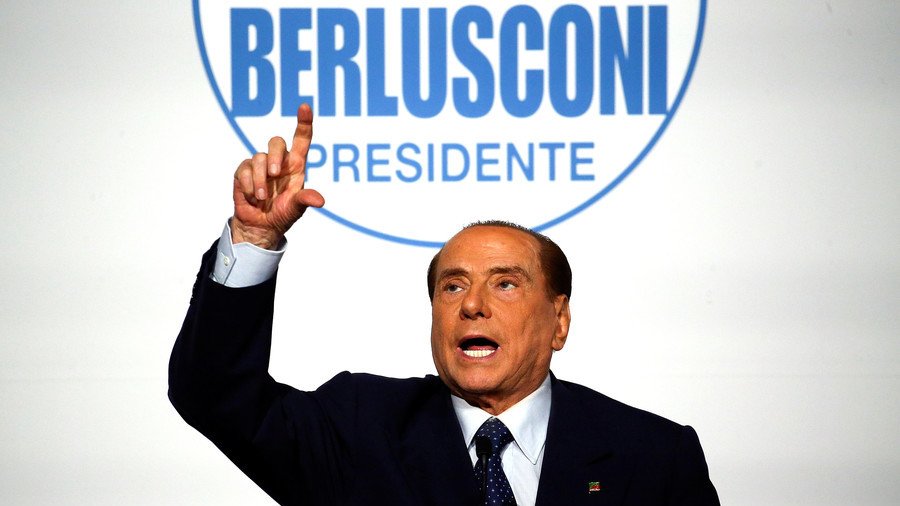 The prospect of Silvio Berlusconi retaking his perch at the apex of Italian politics after Sunday's election has sent incredulous foreign observers into fits of befuddled reflection. But Il Cavaliere's appeal is simple enough.
Both the fascination and momentum around the campaign undoubtedly stems from the apparent unlikeliness of the media tycoon's comeback. On May 9, 2014 Berlusconi arrived at the San Pietro care home for the elderly, to begin a year of community service following a conviction for tax fraud, spared a custodial sentence only due to his own advanced age.
Forced out from office in 2011, banned from public positions until 2019, the four-term Italian prime minister had ample time to consider that he would best be remembered as AC Milan owner and enthusiastic host of bunga-bunga parties.
But he never gave up, and in the endless churn of Italian politics – four men have been at the helm since he was last resident in Palazzo Chigi – Berlusconi's reformed Forza Italia has the chance to lead, or at least play kingmaker. The last polls before a mandated blackout in mid-February showed the Center-Right Coalition, which includes the nativist Lega, with almost 40 percent of the vote, ahead of coalition-averse Five Star Movement, and the fading moderate socialists.
The arc is not complete. Italy's pre-election surveys are considered relatively inaccurate, there will be horse-trading after the ballots are tallied, and in any case, despite legal appeals Berlusconi himself still cannot lead until next year, if at all, nominating long-time ally Antonio Tajani in his stead.
But even to neutrals, the idea of an 81-year-old returning for one last hurrah is a breathtaking narrative, inconvenient court details and private indiscretions be damned. His fans have enthusiastically celebrated their hero, subtly diminished and mummified but still recognizably himself, delivering his meandering, contradictory but always sincere-sounding promises and one-liners – sometimes live, but predominantly through his beloved TV appearances, and the added firepower of Instagram and Twitter. His principal concessions have been a newly-developed love of animals – in the aftermath of the 2016 heart surgery, he eats a vegetarian diet – and boasts of a stable home life, albeit with former showgirl Francesca Pascale, 49 years his junior.
Beyond Berlusconi's ability to write his own story, analysts have grasped for a deeper sociological meaning. Some critics have accused Italians of "cultural amnesia" – forgetting not only Berlusconi's misdemeanors, but his supposedly ineffectual leadership in the wake of his bluster – others of nostalgia, from both the home-owning pensioners and the younger generation, for whom Berlusconi has been a fixture their entire political life. There has been an attempt, however unconvincing, to depict Berlusconi as an anchor of stability in a rapidly changing world, and among the rotating cast of Italian politicians. Some are putting down his success to the transatlantic revival of populism, while others have dusted off the well-worn theses about Italy's latent longing for Il Duce.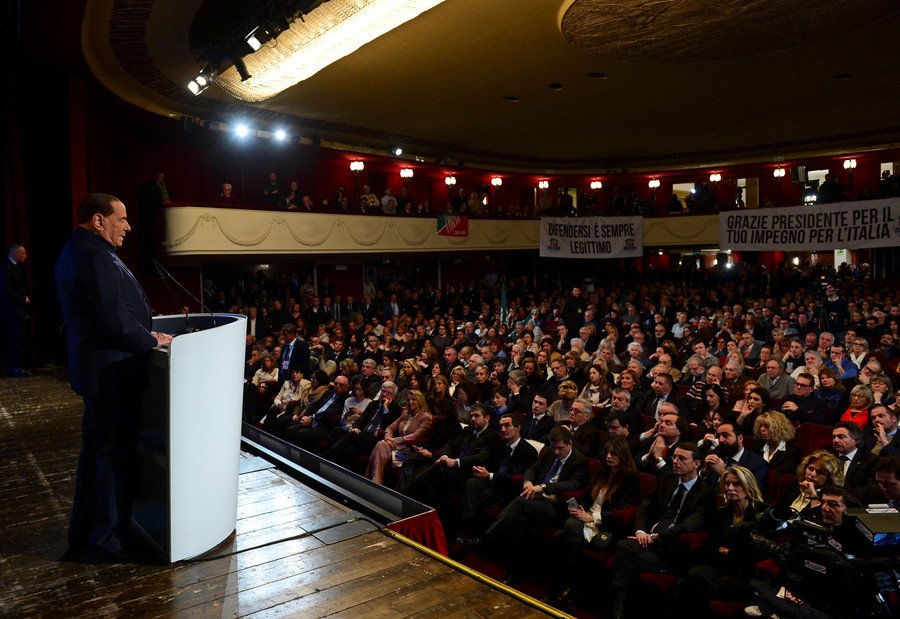 But none of these factors could have resonated if the electorate didn't want what Forza Italia is selling. It is the biggest Italian party with a classical right-wing, business-friendly economic program. Berlusconi has promised a low flat 23-percent income and corporate tax, no more inheritance tax, and a crackdown on hidden tolls. He has called the wave of immigration – which conveniently fell outside his term, and has brought over 600,000 unregistered migrants to Italy in four years – a "a ticking social bomb," but has not strayed into the racist or xenophobic language of rank and file Lega members and candidates. Berlusconi continues to criticize the EU and call for its reform, but does not demand withdrawal. Tajani is notably the current president of the European parliament, and an EU heavyweight.
Without deviating from his long-held beliefs, Forza Italia's platform seems sound, almost moderate, while Berlusconi is acquiring an aura of an elder statesman with a political philosophy, not vain playboy and occasional clown he has been seen as for most of his political career. There seems to be a clear niche for the party between the anti-establishment euroscepticism of the Five-Star Movement and Lega's regional appeal (though it has dropped Nord from its name) and lack of respectability. If it wins, Forza Italia is expected to either curb Lega's worst tendencies, or turn their back on them, and unite for a grand coalition with the left-of-center parties.
None of this is an endorsement of Berlusconi himself. He may once again turn out to be an over-promising blowhard who damages Italy's image abroad. But what his success shows is that if an octogenarian heart patient with a criminal record (or a thin-skinned, philandering, lawsuit-battling real estate tycoon) can ride these ideas to power, than surely a younger, principled, politician with less baggage could do too. All they would have to do if follow the example of Berlusconi, listen to the electorate's deepest concerns and not be afraid to speak their mind.
Igor Ogorodnev for RT
You can share this story on social media: