Dubai tests driverless pods in a bid to become world's smartest city (PHOTOS)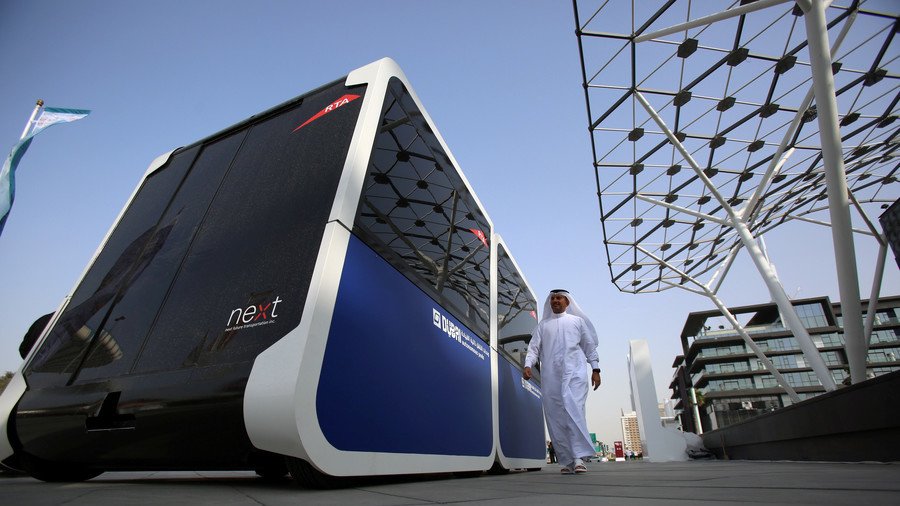 Dubai is testing its futuristic driverless pods - taking another step forward in its bid to become the world's smartest city and its goal of making a quarter of daily transportation autonomous by 2030.
The self-driving pods, launched in cooperation with Next Future Transportation, spun around a main street in Dubai during testing. The electric vehicles are designed to travel short and medium distances in dedicated lanes and have an average speed of 20 kilometers per hour with a top speed of 80 kilometers per hour.
The six-seater cube-shaped vehicles can be joined together to appear like a small bus in as little 15 seconds and can be detached in five seconds, reported the Khaleej Times. Each pod is fitted with cameras and electromechanical technologies to carry out this process.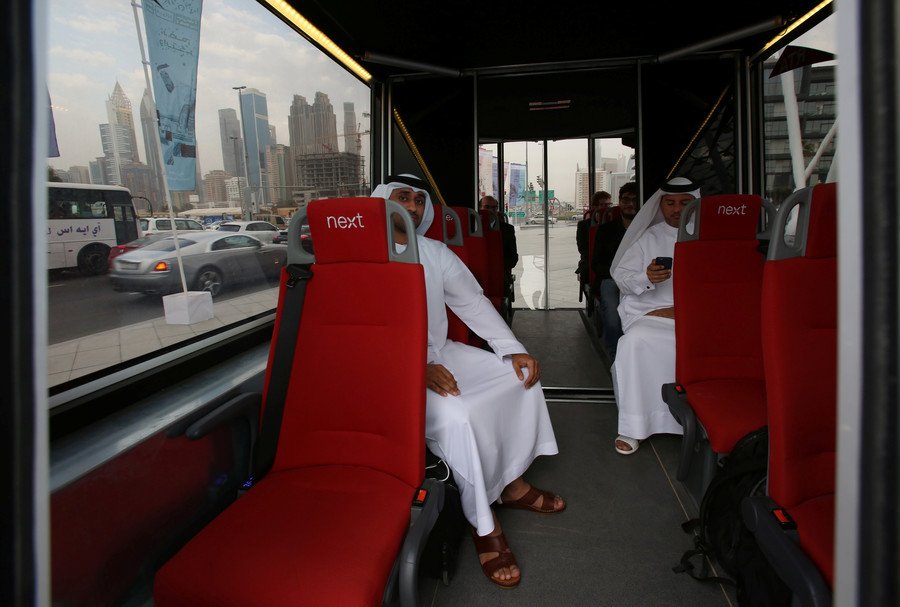 "These tests are aimed at developing the performance of these vehicles," Khaled al-Awadhi, director of Automated Collection Systems at the RTA, said, adding that the total cost of the project is not clear yet but it would be affordable in comparison with other transportation options in Dubai.
RTA officials said they have allocated 1.5 million dirhams ($410,000) for further research and development of the vehicles. The pods are one of several projects being developed with the aim of fulfilling the city's 2030 Dubai Future Accelerators initiative, which has a goal of making 25 percent of daily transportation self-driven. Other autonomous projects in the pipeline include self-driving buses and a marine transportation system.
Last year, Dubai carried out its first test flights on the city's proposed autonomous two-seater air taxi. The "flying taxi" will undergo a five-year process of trials and certification before it will be authorised to carry passengers.
A timeframe for the official rollout of the autonomous pods has not yet been determined. RTA officials say a more solid plan is expected for the program by the end of 2018 or early 2019. Initially, the pods would travel on pre-programmed routes.
In May, the world's first robot policeman joined Dubai's law enforcement ranks. Autonomous cops are projected to account for a quarter of the United Arab Emirates' entire force by 2030.
READ MORE: Cloud-surfing cabs: Uber CEO sees flying cars within next decade
Think your friends would be interested? Share this story!
You can share this story on social media: