5th-gen Russian Su-57 fighters performed 2 days of combat tests in Syria – Defense Minister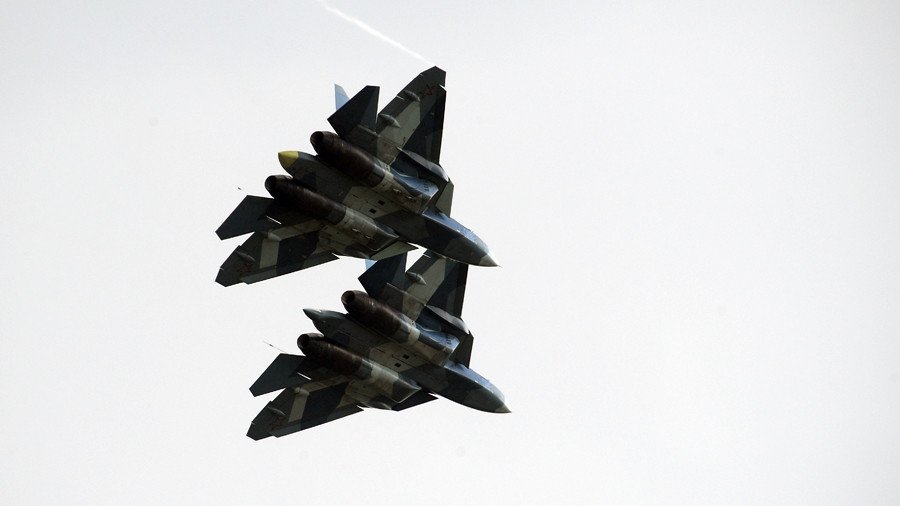 Following media speculation about Russia's fifth-generation Su-57 fighter jets, Russia's defense minister has confirmed two were deployed for tests in Syria. However, they were there for just two days for combat and other tests.
"They really were there. Not for long, just two days. Over this time they conducted a trial program, including a combat trial," Defense Minister Sergey Shoigu told journalists on Thursday.
"There were two jets which were accompanied by laboratory aircraft, and planes which monitored the work of weapon systems."
Earlier reports, based on footage purportedly showing the aircraft in Syria and interpretation of Israeli satellite images, claimed that four Su-57s had been deployed to the Russian airbase at Khmeimim.
READ MORE: Su-57's debut? Video claims to show Russia's 5th-gen jets in action over Syria
"I can tell you that the trial was successful; the planes returned home a week ago," Shoigu added. "As for the photos which were published, I don't know where they came from. The planes were inside hangars all the time [when parked]."
The minister added that the full trial program of the advanced aircraft will be completed this year
You can share this story on social media: