Russian 5th-gen fighter deployed to Syria for radar test, latest leaked details claim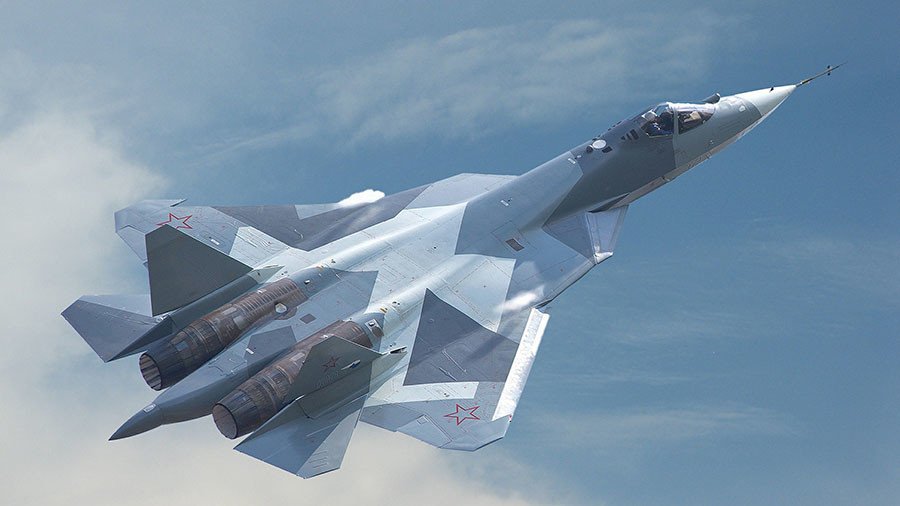 New details have emerged on the deployment of Russia's most-advanced fighter jets to Syria. The state-of-the-art Su-57s are in the region to test their electronic warfare and radar capabilities, an insider has said.
Last week, the Russian Defense Ministry reportedly moved four Su-57s, which have been built for trials, to Khmeimim Airbase in Syria. The deployment was seemingly confirmed by Israeli satellite images and footage taken from the ground, but neither the Russian military nor the producer of the advanced warplane would comment on the move.
The aircraft have been sent to Syria to test their capabilities in a semi-combat environment, the Russian business daily Kommersant reported, citing insider sources. The trial will initially focus on electronic warfare and radar capabilities of the 5th-generation fighter jet, rather than its weapon systems, the report said. A decision on the Syrian trial was taken after the MAKS 2017 airshow near Moscow in July, the source revealed.
The advanced fighter jets were deployed to Syria less than two weeks after US forces attacked and devastated a group of pro-government forces, which included some Russian citizens. Moscow insisted that none of the Russians hurt in the incident were part of the country's military force in Syria.
In addition to the Su-57s, Russia also deployed four advanced Su-36s fighter jets last week, and an A-50U airborne early warning and control plane.
Think your friends would be interested? Share this story!
You can share this story on social media: