Kim Jong-un's secret Brazilian passport discovered (PHOTOS)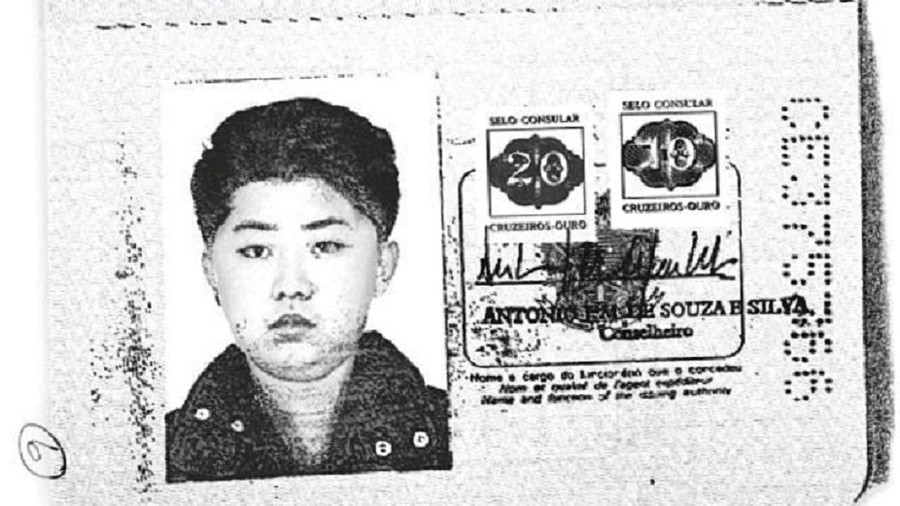 Brazilian passports, which were used by North Korean leader Kim Jong-un and his father in an attempt to get foreign embassies to issue them travel permits, have been revealed for the first time, Reuters reports.
Black-and-white scans of the passports, which were issued by the embassy of Brazil in Prague in February 1996, feature real photos of then-Korean leader Kim Jong-il and his son and successor-to-be Kim Jong-un, security sources confirmed to Reuters.
While the youngest Kim is known to have studied in Switzerland under the fake identity of the son of North Korea's embassy chauffeur, the Brazilian passport with his photo lists Kim's name as Josef Pwag. The passport states that he was born on February 1, 1983, to Ricardo Pwag and Marcela Pwag Joou in Sao Paulo, Brazil. It is widely believed that the incumbent supreme leader of the reclusive country was born on January 8, in either 1984 or 1983.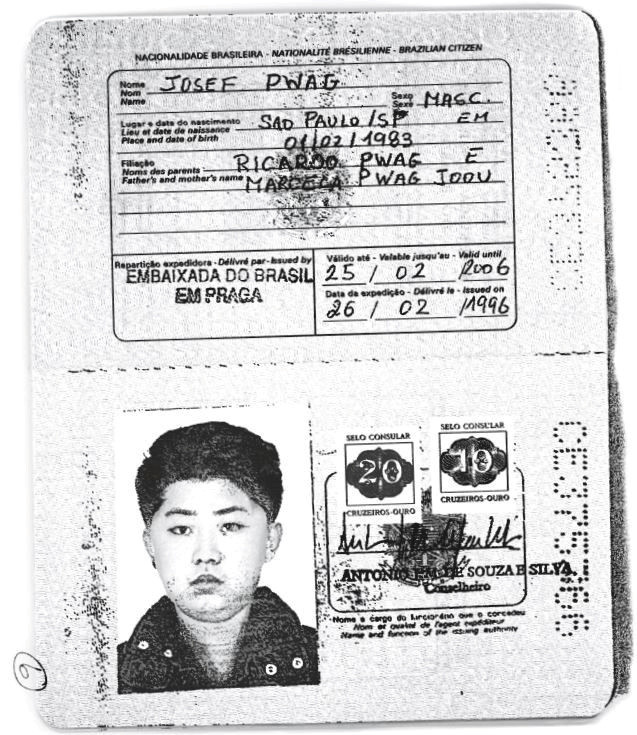 The passport that reportedly belonged to Kim Jong-il was issued to Ijong Tchoi. It lists his place of birth as Sao Paulo as well, and his date of birth as April 4, 1940, although the late leader was born on February 16, 1941.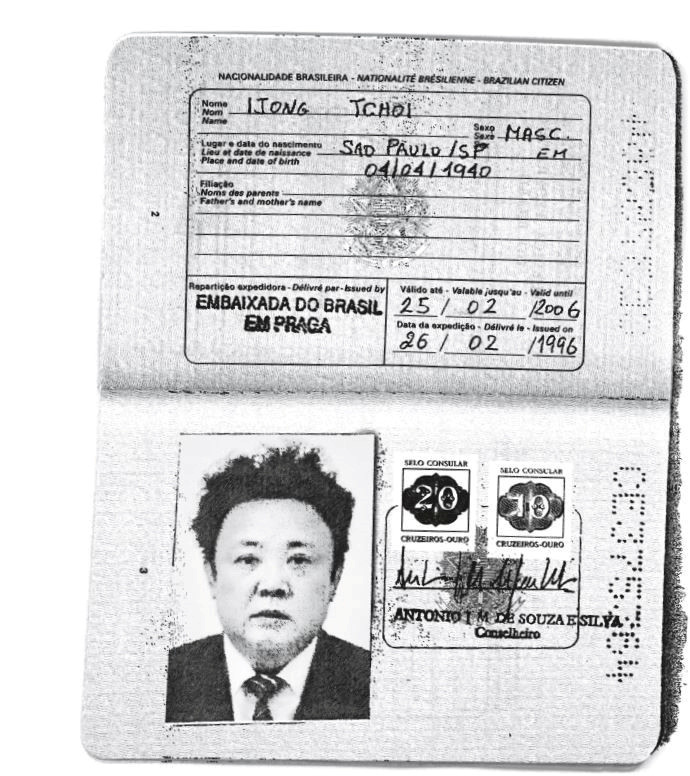 A number of Western security sources, also cited by Reuters, claimed that the passports were put to use several times in a bid to receive visas from two Western countries, as well as to travel to Japan, Brazil and Hong Kong.
It is unclear if this ingenious cover actually worked or if any visas were ever issued. The agency, which did not see the original documents and obtained only scans of the passports, was unable to confirm if they were authentic. Meanwhile, an unnamed Brazilian source said the passports look like they were issued on the legitimate blanks that are sent out to consulates.
Brazil's Foreign Ministry has launched an investigation into the origins of the documents, which have been attributed to its Czech embassy. Both passports are signed by an embassy official named Antonio J. M. de Souza e Silva. According to Brazilian Globo newspaper, a man with that name served at the embassy from 1993 to 1997 and is currently Brazil's ambassador to Myanmar.
The North Korean embassy in Brazil has not issued any comment.
If North Korea's most powerful family did succeed in sneaking abroad disguised as Latin Americans, it would not be their first time. Kim Jong-un is known to have visited Japan on an 11-day trip in 1991 along with his older brother, Jong-Chul, the Japanese Yomiuri Shimbun newspaper reported back in 2011.
At the time, the youngest Kim, who was just eight years old at the time, obtained a visa in Vienna under the name of Joseph Park. It was rumored that the brothers took a trip to the Disneyland during their brief stay in Japan. Although the Japanese authorities launched an investigation into the "suspicious" travelers, the two had already left the country before the investigation was underway.
You can share this story on social media: