'Vegan Terror': French meat restaurant smashed-up in night attack (PHOTOS)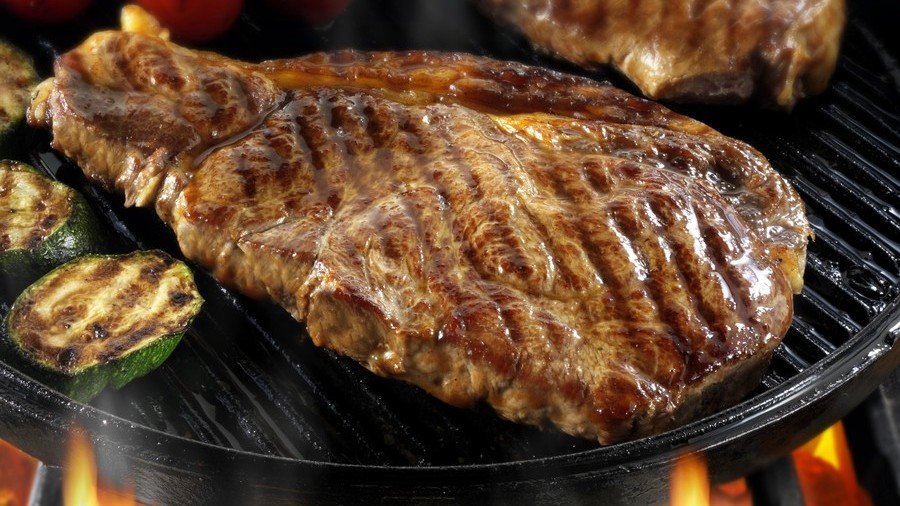 A meat-focused restaurant in the in Alpine city of Grenoble, southeast France, has been trashed by a mystery vandal, with the words "Vegan Terror" left scrawled across it, local media reports.
The staff of the La Boucherie (The Butchery) restaurant in Grenoble woke up to an ugly sight on Monday morning, after the unknown saboteur went to work on the front of the building. Fourteen windows were smashed and the words "Vegan Terror" painted on with black letters. Police have described the suspect as masked, hooded and dressed in black, TV channel France 3 reports.
The managers of the restaurant have called the crime "ignoble" but don't believe militant vegans are behind it. Instead they feel that the motive is "jealousy". The police investigation is ongoing.
While vegan campaigners for the most part abhor violence, there have been reports of farmers in the UK finding themselves at the receiving end of threats and harassment from militant activists.
In India, anti-meat activism has taken a much more brutal turn, with mostly Muslim butchers being intimidated out of their livelihoods by right-wing Hindu nationalists, who consider cows to be sacred and their slaughter, as well as that of other animals, to be sacrilege. In some cases, Muslims accused of being in possession of beef have even been lynched.
If you like this story, share it with a friend!
You can share this story on social media: