Wee bit of bother: Boy trapped in lift after peeing on buttons (VIDEO)
Published time: 26 Feb, 2018 16:13
Edited time: 27 Feb, 2018 08:31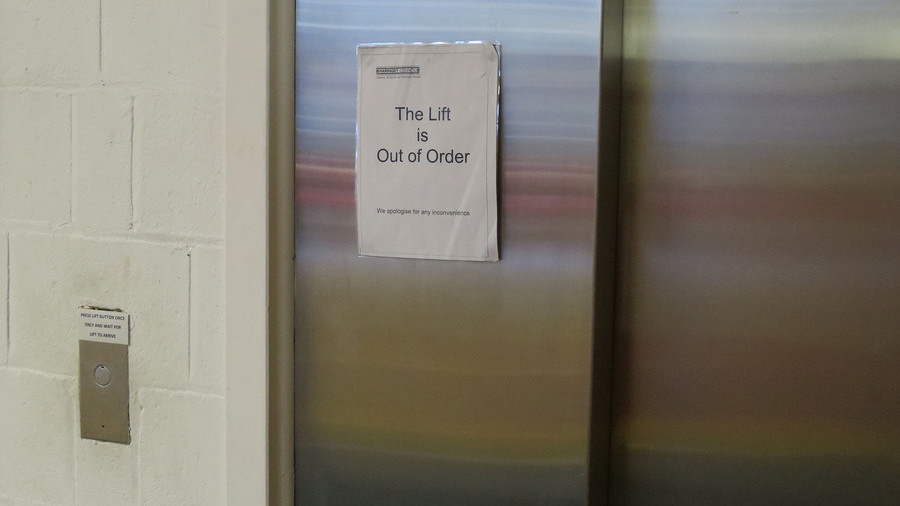 A boy in China likely regrets an ill-conceived idea to relieve himself all over the buttons of an elevator after his spray caused the lift to break down, trapping him inside. Footage of the incident soon spread on social media.
CCTV footage obtained by CGTN shows the boy inside the elevator as he aims his stream of urine up and down the buttons of the lift. As soon as he finishes, the youngster tries to leave, but karma kicks in and the buttons start to short circuit. The footage ends with the boy panicking as the lift is plunged into darkness.
The footage was filmed in southwest China's Chongqing City on Friday. It was published by the Ministry of Public Security on its Weibo account with the headline, "Stop being naughty," the South China Morning Post reports.
READ MORE: 'Crystal corridor' on top of Chinese skyscrapers will blow your mind
The boy was rescued from the lift by maintenance staff. Global Times reports the building management confronted the boy and his father, and the pair reportedly denied any wrongdoing.
Think your friends would be interested? Share this story!