Saudi Arabia will now allow women to join its armed forces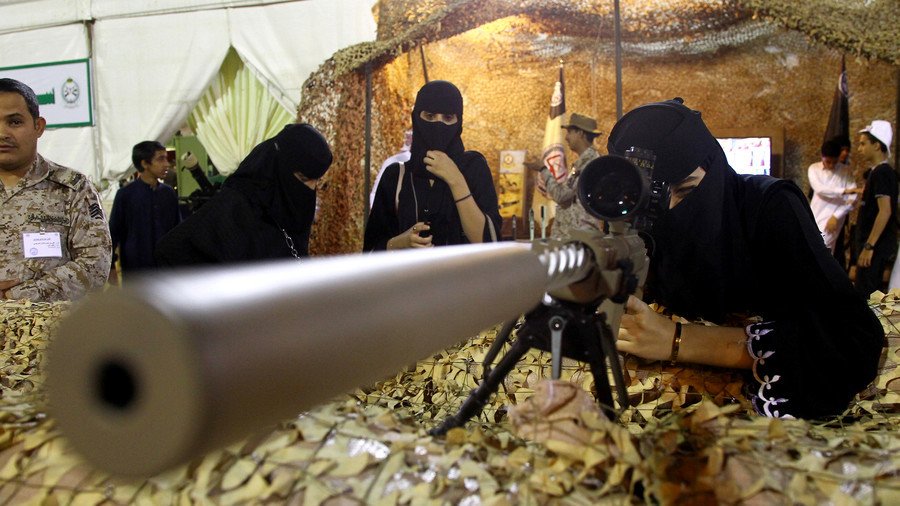 The Kingdom of Saudi Arabia will now allow women to apply for military service in a historic move. The decision comes as part of Saudi Arabia's Vision 2030 social program launched by Saudi Crown Prince Mohammad bin Salman.
Women in governorates including Riyadh, Makkah, al-Qusaim, and al Madina can apply for the rank of soldier, Saudi's General Security division announced in a statement Sunday. Prince Mohammad launched the Vision 2030 initiative to wean the country off its major dependence on oil revenues while also diversifying its economy, which includes expanding economic opportunities for women.
In order to become a soldier, however, a woman must fulfil 12 conditions, including: being of Saudi origin, raised in the Kingdom, unless her father had to live abroad because of a 'government-related responsibility.' In addition, applicants must be 25 to 35 years of age, hold at least a high school education, and must pass a mandatory medical check up.
Women married to non-Saudis are precluded from applying as is anyone with a criminal record or who was previously employed in any government or military-related institution. An applicant's height must also not be less than 155 centimeters, with a good weight to height ratio.
Earlier this month, Eqbal Darandari, a member of the Saudi Shoura Council, called for the conscription of women for a period of at least three months to a year adding that all citizens should be ready to serve their country, reports Al Arabiya.
As part of the sweeping reforms, women are now also able to apply for jobs with the traffic police and air traffic control. When Saudi Arabia's General Directorate of Passports announced 140 jobs open to women, over 107,000 women applied. Saudi Arabia's public prosecutor's office announced earlier this month that it would begin recruiting women investigators.
The Kingdom has witnessed a number of firsts in recent months. Just this week, the General Entertainment Authority announced plans for the construction of the country's first opera house.
If you like this story, share it with a friend!
You can share this story on social media: