Uber hiring female drivers in Saudi Arabia as it braces for lifting of ban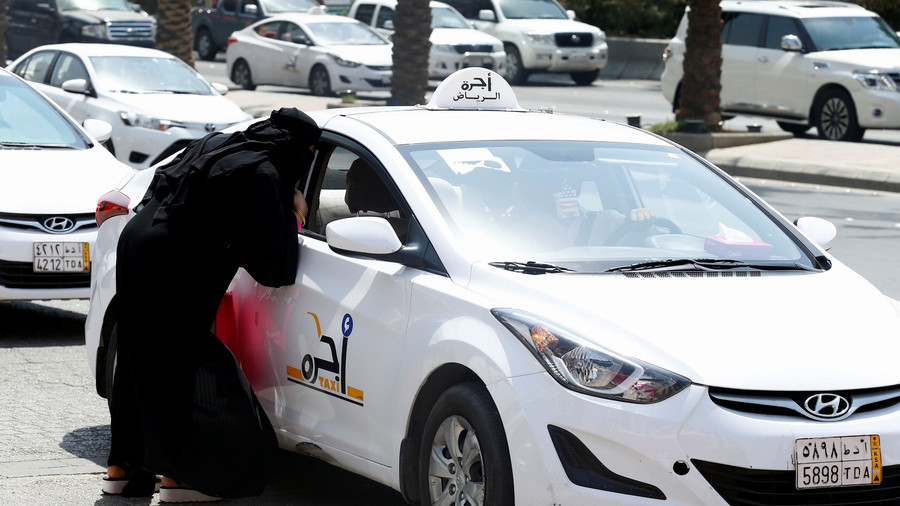 Uber is set to gain new hires but risks losing customers after Saudi Arabia lifts its ban on women driving. The ride-hailing app, which has a women-majority Saudi clientele, is now looking to recruit female drivers in the kingdom.
The company has unveiled plans to open "one-stop-shop" facilities to recruit female drivers, or "partners" as Uber calls them. Similar facilities already exist for male employees.
"We will partner up with necessary stakeholders to facilitate the paperwork, training access, and access to vehicles, including access to driving schools run by third party partners," Zeid Hreish, Uber's general manager in Saudi Arabia, told CNN. Uber will also begin holding "listening sessions" for women in Riyadh designed to help shape the company's "priorities and upcoming plans for women in the Kingdom," and address social and legal problems women could face when driving.
Even after the ban is officially lifted, legal hurdles and social stigmas will remain. Saudi labor laws currently stipulate that women, with a few notable exceptions, should not work in the hours between sunset and sunrise.
Ferrying women around Saudi Arabia is big business for Uber, which became a go-to transportation solution for the fairer sex. Thanks largely to the country's antiquated driving rules, female customers currently represent 80 percent of Uber's Saudi rider base. But by June of this year, all restrictions on women driving will be lifted in Saudi Arabia.
However, it's possible that Uber may compensate for the losses, as employing female drivers would make their service viable for women who want to travel but refuse to be driven by men.
Abdullah Al-Mutairi, the spokesperson for the Saudi Public Transport Authority (PTA), told CNN that female drivers would be subject to the same rules and regulations as their male counterparts working in the transportation industry.
"The Saudi public transportation environment needs to acquire female chauffeurs who are sufficiently trained and qualified to contribute directly in vital duties. Those duties include transporting female students and teachers who do not wish to drive their own vehicles, and filling other vocational opportunities that require the presence of a woman trained to drive in a qualified and secure way," Al-Mutairi said.
The policy change could also help combat the kingdom's perilously-high unemployment rate, which the Saudi General Authority for Statistics estimates to be at 12.8 percent.
Although some of its passengers may soon be opting for the driver's seat, Uber has good reason to be optimistic about its future in Saudi Arabia. In 2016, the Saudi Public Investment Fund (PIF) plowed $3.5 billion into Uber – the largest single investment ever made in a private company.
Saudi women have been granted modest but basic rights under new reforms introduced by Crown Prince Mohammed bin Salman, whose stated policy is to modernize the country and push it towards a more "moderate Islam."
However, Saudi Arabia still lags behind the rest of the world in women's rights, being particularly criticized for its strict male guardianship system.
You can share this story on social media: