Sweden eyes doubling military budget by 2035, citing Russian bogeyman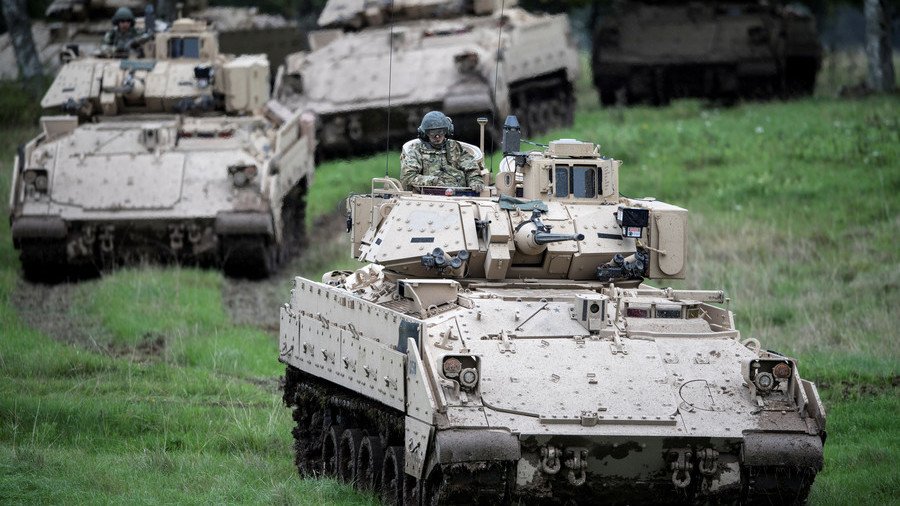 The Swedish armed forces have called for military spending and the number of servicemen to be more than doubled by 2035 to combat future challenges, with Russia listed as the main one.
The plan is to increase the annual military budget from the current 53 billion kronor ($6.5 billion) to around 115 billion kronor ($14 billion) in seventeen years. The report, formally called the 'perspective study,' was published on Thursday and is yet to be submitted to Sweden's parliament. The paper also argues that it is necessary to boost staff numbers from 50,000 people today to around 120,000 people by 2035.
The main conclusions section of the report starts with Russia and has several paragraphs devoted to the threat it poses. "Russia has through its action in Georgia in 2008, as well as in the Crimea and in East Ukraine in 2014, showed that it does not hesitate to use military force to achieve its political goals," the report stated.
The Swedish Army's report also mentions that Moscow plans "to increase their military capabilities after 2020" and to strengthen the ability to "rapidly mobilize" for "offensive operations" in the near future. The report says Sweden will "inevitably" find itself in the middle of a conflict zone if Russia comes into conflict with NATO.
Russia is expected to have "the greatest impact on the security policy situation in the Baltic Sea area," according to the paper.
The "irrational myth about the almighty Russian threat" was recently criticized by Russian Foreign Minister Sergey Lavrov at the Munich Security Conference. A day before delivering his speech there, Lavrov told Euronews that "only an inflamed imagination" could come up with the idea that Moscow was about to attack the Baltic or Poland, but Russophobic rhetoric in the West never seems to abate.
An EU-established independent international fact-finding mission concluded that the war in South Ossetia in 2008 "started with a massive Georgian artillery attack" and that "there was no ongoing armed attack by Russia before the start of the Georgian operation." It also found "no evidence to support any claims that Russian peacekeeping units in South Ossetia were in flagrant breach of their obligations."
Crimea reunited with Russia in spring 2014 after the move was overwhelmingly approved in a snap referendum. The popular vote was prompted by a violent coup in Kiev, and the almost immediate offensive on regions in the country's southeast, where locals refused to recognize the newly imposed regime.
You can share this story on social media: