'I still have a bigger button': Trump & Kim doppelgangers 'negotiate' in S. Korea (VIDEO)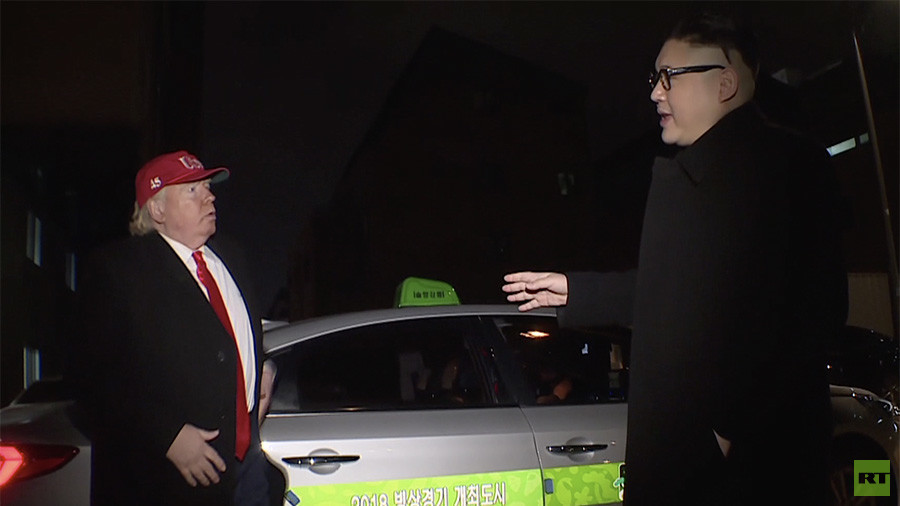 This year's Winter Olympics has been hailed for its reconciliatory spirit – but no one expected to see Donald Trump and Kim Jong-un partying together in PyeongChang.
RT's Ilya Petrenko accompanied a pair of Trump and Jong-un doppelgangers as they wandered around PyeongChang, stopping for free drinks and photos with confused tourists. With Petrenko in tow, the odd couple initially tried to gain entry to Canada's hospitality house – but were turned away. Luckily, they found refuge at the Czech house – which had better beer, anyway.
The leader-lookalikes appeared to get along quite well together, although "Trump" (real name: Denis Allen) insisted that he still had a larger button than "Kim" (real name: Howard).
Like this story? Share it with a friend!
You can share this story on social media: