'Persecuted by govt & already convicted by press': Major Catalan politician flees Spain
Another leading political figure in the Catalonian movement for independence has fled to Switzerland ahead of a court hearing in Madrid, saying she won't get "a fair trial at home".
In an interview published in Switzerland's Le Temps newspaper Anna Gabriel, a former Catalan lawmaker and member of the left-wing Popular Unity Candidacy (CUP) party, compares the situation in Catalonia to the crackdown in Turkey following the failed coup attempt in 2016.
She was due to appear before a Supreme Court judge on Wednesday over her role in last year's independence push. "I will not go to Madrid. I am being prosecuted for my political activity and the government press has already convicted me," she explained.
"Since I will not have a fair trial at home, I have looked for a country that can protect my rights."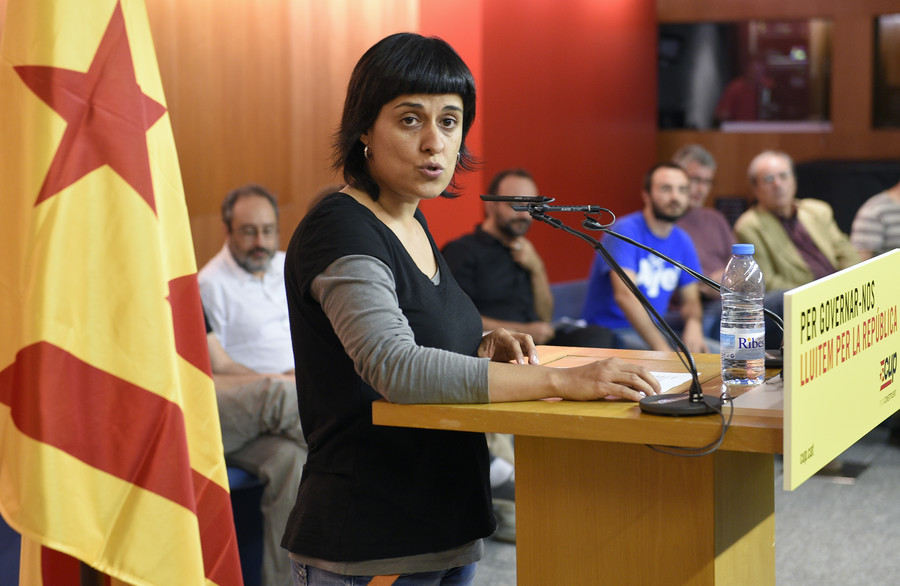 Gabriel denounced the situation in Catalonia, which has seen nearly 900 people placed under investigation or indicted following the failed independence drive. She also slammed the government for failing to protect separatist leaders from far right groups.
Four separatist leaders, including Catalonia's former vice president Oriol Junqueras, have been jailed on charges that include rebellion, sedition and misuse of public funds in the aftermath of the illegal independence referendum.
Six others, including former Catalan president Carles Puigdemont, have fled the region. "I will be more useful to my movement free than behind bars," Gabriel said.
READ MORE: Pro-independence protesters break police cordon on way to Catalan parliament (VIDEOS)
On Tuesday a spokesman for Switzerland's Federal Office of Justice said Switzerland is prevented from extraditing Gabriel to Spain under Swiss law and the European Convention on Human Rights, because her alleged crimes were political.
Like this story? Share it with a friend!
You can share this story on social media: