'Pimping for terrorists'? Sarah Silverman attacked for saying Jews must denounce Israeli wrongdoing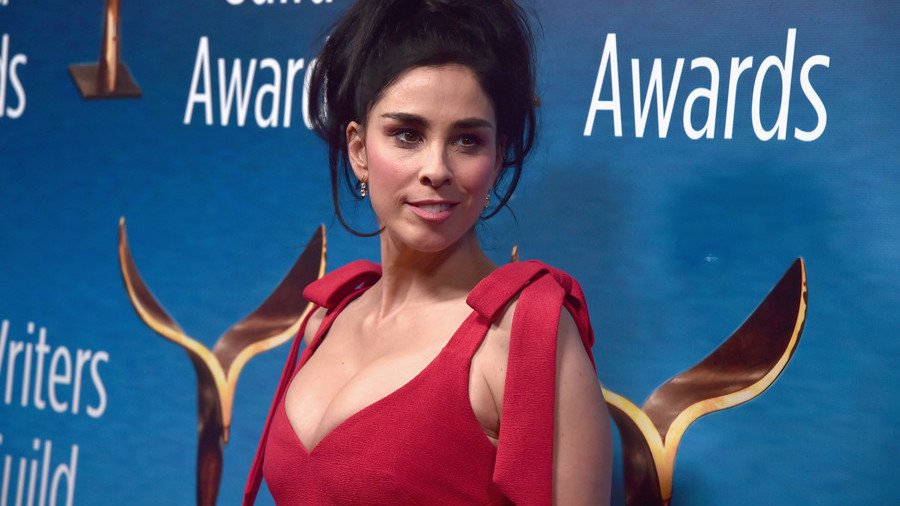 Jewish-American actress and comedian Sarah Silverman is facing an avalanche of criticism and praise online after saying that Jews should denounce the Israeli government for its wrongdoing.
Silverman took to Twitter to show her support for detained Palestinian teenager Ahed Tamimi, who is facing up to 10 years in prison after slapping an Israeli soldier.
"Jews have to stand up EVEN when — ESPECIALLY when — the wrongdoing is BY Jews/the Israeli government," Silverman said, adding a link to an Amnesty International campaign calling for Tamimi's release.
The comment sparked a flood of reaction, with many people thanking the Jewish-American actress for her support for Tamimi's cause. However, her comments also drew a powerful rebuke from many supporters of Israel, who accused Silverman of being misguided and "way off base."
READ MORE: 'A Real Wonder Woman': Irish artist on detained teen Palestinian activist (VIDEO)
The parents of a teenager who was killed in an attack on a Sbarro restaurant in Jerusalem in 2001 also offered harsh criticism of Silverman's post. "Entertainers exploiting their fame are often a poor choice for clarifying what's moral or good," they said in a tweet, which received hundreds of retweets and likes.
Entertainers exploiting their fame are often a poor choice for clarifying what's moral or good. Sarah, did you stand up for our daughter Malki and the other 15 Jewish lives extinguished by Ahlam Tamimi, Ahed's cousin and role-model-in-life? Do you stand with Ahed's call to kill? pic.twitter.com/HOjgGp5IWQ

— This Ongoing War (@ThisOngoingWar) February 16, 2018
The actress took the unusual approach of responding to many of her critics by asking follow-up questions. She also asked her critics to further explain their comments.
"Awful. For every story like this, might there be a Palestinian one? I'm genuinely asking - this is not snark," she said to the parents. This approach caused each side of the conflict to argue for their position, essentially turning Silverman's responses into a debate on the war.
Conservative pundit Noah Pollak labelled Silverman a "disgrace" who was "pimping for a notorious terrorist family." She responded by saying that the situation is more complicated than he was portraying it.
Life is very black and white for you. It's not for me. You're easy with labels brother. But I don't see you sticking your neck out. You judge from your perch. My family is in Jerusalem. My nephew in the IDF. Shits complicated. Peace.

— Sarah Silverman (@SarahKSilverman) February 18, 2018
The comedian is no stranger to an online backlash, as recently as last month she drew scorn for an Instagram post that showed her nephew Adar in an Israeli army uniform.
Think your friends would be interested? Share this story!
You can share this story on social media: