3 police officers killed as religious group's protest turns violent in Tehran (VIDEO)
Published time: 19 Feb, 2018 19:06
Edited time: 2 Mar, 2018 13:47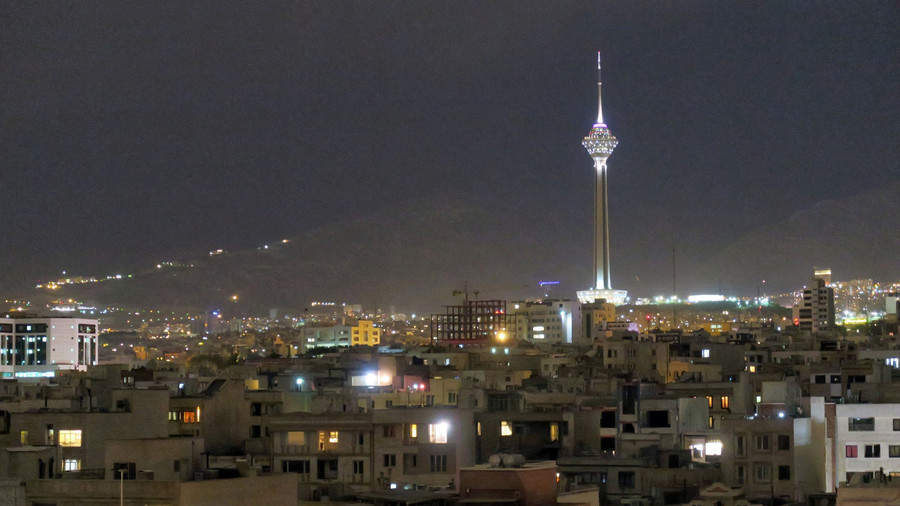 At least three Iranian policemen have been killed and several more were wounded during a protest in Tehran, where members of a religious sect gathered around a police station to demand the release of one of their order.
The incident took place on Pasdaran Street in northern Tehran. Unverified footage from the scene has been circulating on social media. One video appears to show firebombs being thrown as police fight with protesters, while another appears to show a white bus plowing into a crowd of riot officers.
Additional footage from the scene also shows officers in riot gear running down the street after apparently being attacked by protesters.
The protesters were dervishes from the Sufi order of Gonabadi. Opposition activists and supporters of the dervish shared images of bloodied protesters, claiming that they were attacked by the security forces first and one of the protesters had been shot.
According to Reuters, a police spokesman revealed on state TV that: "Some disruptors of security and order used a bus today and killed three police officers." "The murderers were arrested seconds after their crime," the spokesman added. Ten people were immediately arrested at the scene and the area has now been sealed off by the security forces.
In Sufism, dervishes are known for their vows of poverty and austerity, as well as the trance-like dances in their rituals. Some human rights and activist groups have alleged that dervishes face persecution in Iran. In January, 10 members of the Sufi order were injured and three more were arrested during a protest in Fars province, also over the arrest of one of their leaders.