German teen 'ISIS bride' sentenced to 6 years in jail - reports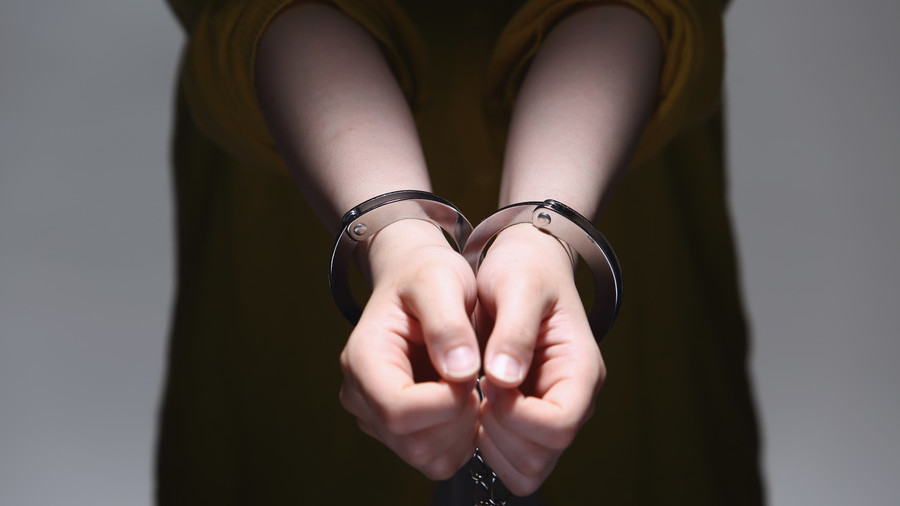 An Iraqi court has sentenced German teenager Linda Wenzel, dubbed a "jihadi bride", to six years in prison for her affiliation with Islamic State (IS, formerly ISIS/ISIL), German media has reported.
Wenzel was given a five-year sentence for being a member of IS and another year for crossing into Iraq illegally, the Sueddeutsche Zeitung newspaper reported on Sunday, citing judicial sources. Her hearing at the Palace of Justice in Baghdad was closed off to the public due to her age, but representatives from the German embassy were present at the trial.
Originally from Pulsnitz, a town near Dresden in eastern Germany, Wenzel converted to Islam in 2016. After meeting extremists online at the age of 15, Wenzel ran away from home and made her way into Iraq through Turkey and Syria. There, she reportedly married a Chechen fighter, who was later killed.
After being captured in Mosul last year, Wenzel made headlines across the world when footage emerged that showed her terrified and in tears as she was dragged along by Iraqi troops. But the teenager was just one of many women from Europe and elsewhere who traveled to the Middle East to become jihadi brides.
Since her capture, Wenzel has expressed regret for her actions.
"I want to go home to my family," she told reporters. "I want to get out of the war, away from the weapons, the noise."
"I don't know how I came up with such a dumb idea. I've completely ruined my life."
If you like this story, share it with a friend!
You can share this story on social media: