EU needs 'steel tanks, not think tanks' to counter ISIS & Russia – Polish PM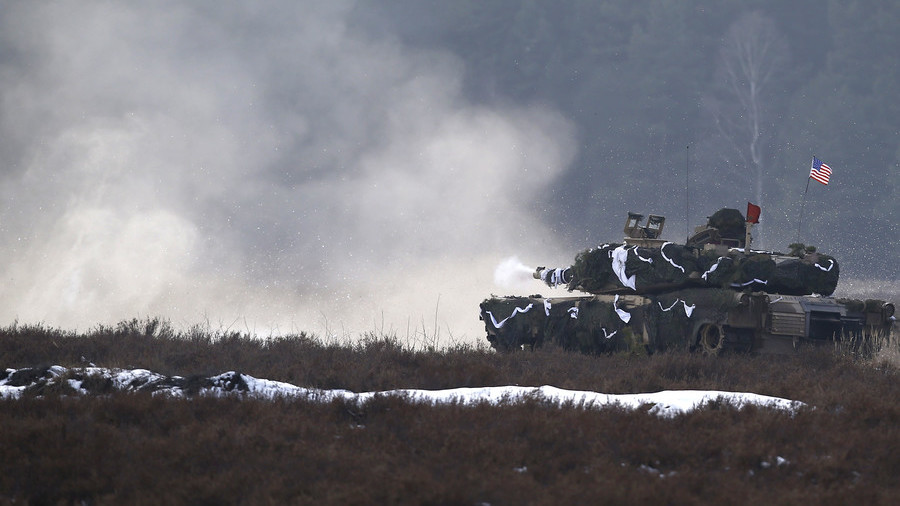 The "Russian threat" may not have topped the Munich Security Conference's agenda this year, but it didn't stop the Polish PM from saying Europe needs more "steel tanks" rather than "think tanks" to counter both ISIS and Moscow.
"We should have more traditional types of military forces, more cooperating with each other, so Poland supports… more steel tanks and not only think tanks," Polish Prime Minister Mateusz Morawiecki said.
He went on to single out Islamic State (IS, formerly ISIS) and Russia as two threats facing Europe. "We have more think tanks in Europe, but maybe we have too little of those traditional forces which are very important vis-à-vis some hybrid-type warfare like ISIS, or traditional and hybrid [threats] like Russia."
"Chair forces or Power Point rangers" are not enough to build common European defense policy, he said, adding that the EU's conventional forces should be complemented with cyber-warfare and consistent military expenditures.
Earlier, Russian Foreign Minister Sergey Lavrov, who was one of the keynote speakers in Munich, slammed the "irrational myth about the almighty Russian threat" that has captured the minds of European policymakers.
Russian involvement, Lavrov said, is being looked for everywhere, be it Brexit referendum or the 2017 Catalan independence vote. "This is profoundly wrong, and it speaks of the lack of common sense and understanding of our country."
Speaking in Munich, Morawiecki added that NATO members in Europe should do their utmost to meet the two-percent defense spending target, "so that we do not have those free riders who live under Pax Americana but pretend to be sufficient in the context of security."
The prime minister, who started his career at Deutsche Bundesbank back in the 1990s, chose not to specify who the "free riders" are, but in an earlier interview with Die Welt, he implied that Germany benefits from NATO but is reluctant to share the defense expenditure, and is "a free rider which threatens the unity of the West."
The Polish government, led by the right-wing nationalist PiS party, has long sparred with Berlin and Brussels over a range of issues, including the EU's refugee resettlement quotas and Poland's controversial judicial reforms. Earlier this week, German Chancellor Angela Merkel welcomed Morawiecki to Germany, hoping that his visit would help the two countries mend ties.
However, ahead of the visit, Morawiecki said the row is far from over, adding that Warsaw disapproves of plans for the NordStream 2 Russia-Germany gas pipeline that would run through the Baltic Sea and bypass Poland.