Over half of Germany's Leopard 2 tanks unfit for service, report finds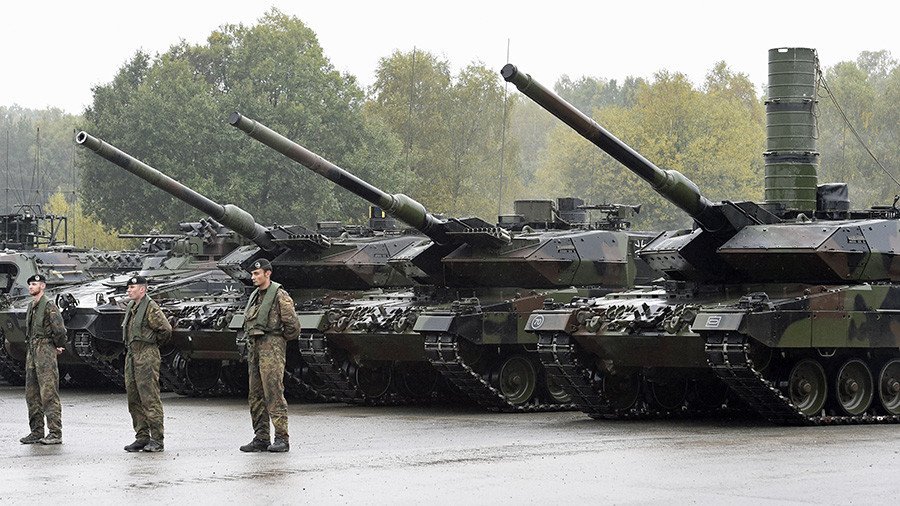 More than half of the German military's 255 Leopard 2 main battle tanks are unfit for service, while a sizeable part of the combat vehicles is considered only conditionally operational as they lack critical spare parts, a media report found.
The German army has been well known in the past for its ability to deploy well-trained and maintained tank formations against the enemy, but this belief seems to be fading. Only 95 out of the Bundeswehr's 244 Leopard 2 main battle tanks are combat-ready, Funke media group has learnt from a Defense Ministry report. The report has been published by Focus magazine.
Some 53 tanks have been disarmed, seven are being used for testing, while 89 vehicles are "conditionally operational" as they cannot be repaired without critical spare parts. The Defense Ministry report especially highlights multiple cases in which "unavailability of the required spare parts would be detrimental."
There have been previous reports suggesting that the German military is experiencing frequent technical issues while using its combat vehicles. In April this year, it emerged that Germany's armored vehicles deployed to Mali as part of a UN mission were taken down due to "dust" and "rocky roads."
At the time, the deputy commanding officer of the German contingent acknowledged the troops are stretched to their limits in terms of equipment. In the meantime, the revelation seemed to be symptomatic of a bigger problem the German military faces.
In late February, Andre Wuestner, head of the German Armed Forces Union, told the Rheinische Post daily that the country's military lacks "everything" from combat-ready helicopters and aircraft to night vision goggles.
German media have also consistently reported on the poor combat readiness and technical malfunctions of German aircraft. Most recently, Deutsche Welle said that only 38 out of Germany's 89 Tornado fighter jets were combat-ready and only 25 out of 57 transport airplanes were operational.
The percentage of the combat-ready strike helicopters in the German Armed Forces varies between 18 and 32 percent depending on the type of gunship, Deutsche Welle wrote. Similar issues also affect armored personnel carriers and maritime vessels.
You can share this story on social media: