Artist turns housing market upside down with peculiar inverted abode (VIDEO)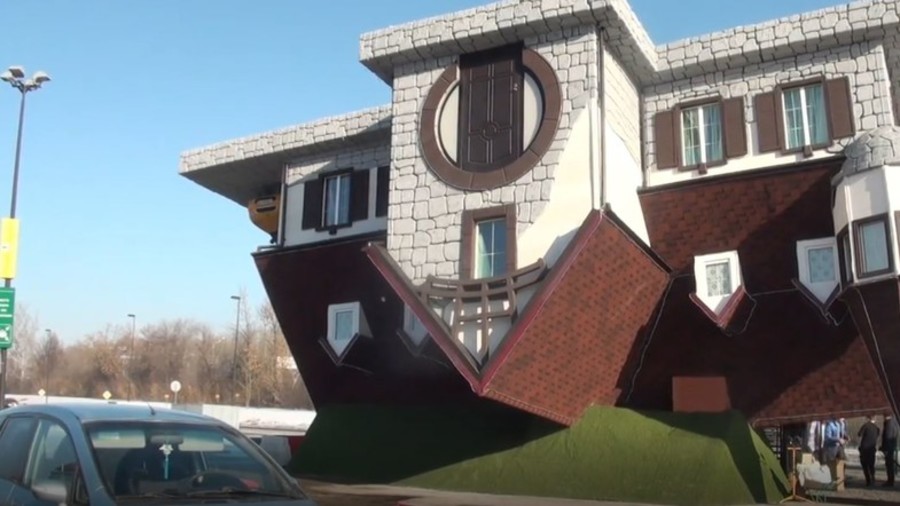 Arguably the biggest inverted house in the world has popped up in the Russian city of Ufa, where the spectacular artwork is giving tourists a unique, topsy-turvy perspective on life.
Nearly €300,000 has been poured into the bizarre construction, which looks like local planners have made an astonishing mistake. However, the structure is all intentional, with the production company claiming the feat as the "biggest inverted house in the world".
It took more than 100 workers to build the unusual bolthole, which can fit at least 50 people at a time. The curator of the house, Alexander Donskoy, indicated that his latest and ninth upside abode will provide people with a very different view on life.
"It is an upside-down house, people are walking on the ceiling and all the furniture is above them. This space is absolutely upside down, even clothes are hanging upside down, we break all laws of physics," he said.
READ MORE: Driverless burning car makes bizarre 'getaway' from firefighters (VIDEO)
"We make people think about something new and to look at life from another angle in this bottom up space."
Like this story? Share it with a friend!
You can share this story on social media: