Young snowboarder cheats death after tree falls on her at Russian ski resort (VIDEOS)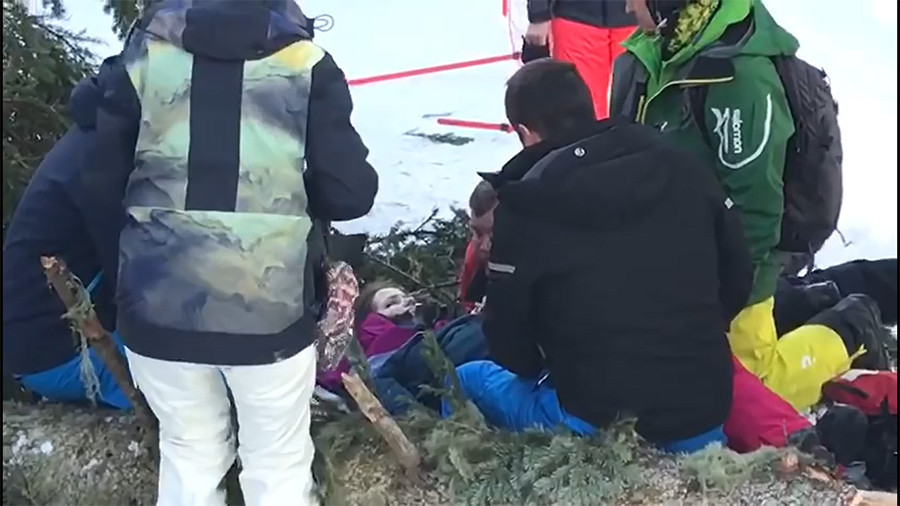 A young female snowboarder miraculously survived after a massive 20-meter pine fell on her at Sochi's Rosa Khutor ski resort in southern Russia. The eerie accident was caught on film.
The woman was going down the southern slope of the ski resort with her friends, when the 65ft tree collapsed all of a sudden, breaking the road fence and falling on top of her. The moment was caught on a go-pro camera by one of the skiers.
Skiers and snowboarders around the woman rushed to help get her from under the tree, but were unable to lift the immense pine and had to wait for rescue workers to arrive.
To remove the tree, rescuers had to cut it into pieces with chainsaws. The woman was hospitalized with multiple fractures of her hands and feet, but none of the injuries were life-threatening, the press office of the local branch of the Emergencies Ministry told Komsomolskaya Pravda.
You can share this story on social media: