Horrifying moment bridge collapse leaves dozens injured caught on camera (VIDEO)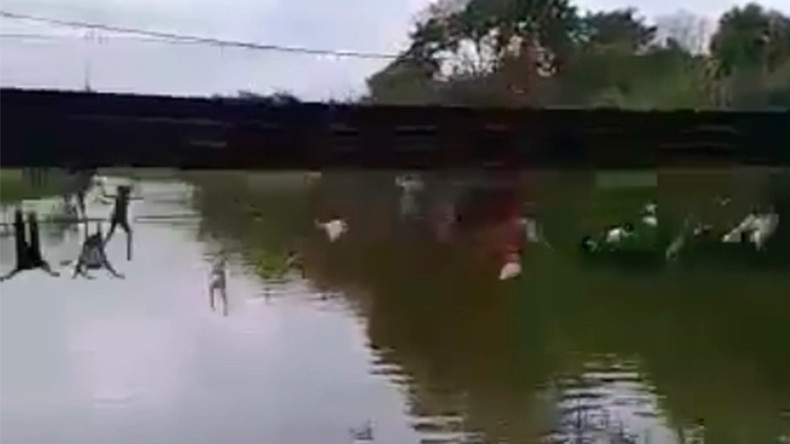 More than 30 people were hospitalized after the dramatic collapse of a suspension bridge sent dozens of people tumbling into a river in western Ecuador.
The heartstopping incident took place on a bridge over the Carrizal River near the city of Tosagua. Spectators had crowded the bridge to watch rafts sail by as part of a local festival.
Juan Velasquez of the city's fire department said the bridge collapsed because it could not support the weight of all the spectators, El Dairio reports.
The unfortunate accident was captured on camera by people who had gathered along the riverbank to watch the event. People can be heard screaming in horror as the bridge gives way beneath their feet.
The footage shows people dashing toward the river to help the stricken victims. Emergency services were called and dozens of people were taken to the hospital.
READ MORE: Smoke detected at crippled Chernobyl power plant – Ukraine nuclear watchdog
"The thing was very fast, I fell headlong into the water and managed to leave immediately," one of the people on the bridge, Carlos Cevallos, said to El Dairio. "They were taking the kids out of the water, it was kind of desperate and we were not expecting it."
It's reported that up to 36 people were injured in the incident, although nobody suffered serious injuries, according to Ecuavisa, while many have already been discharged.