French man on trial for having sex with 11yo 'not a predator' because victim 'not a child' – lawyers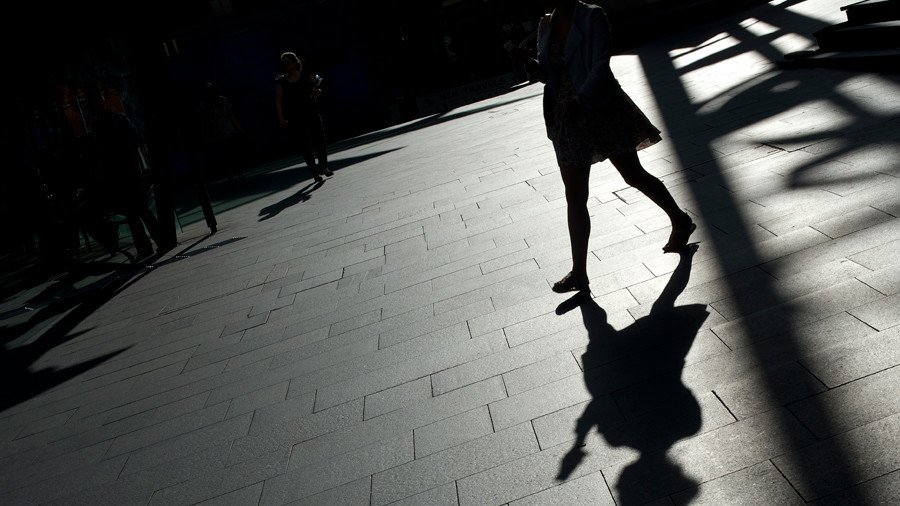 A court in France ordered the case of a 29-year-old man who went on trial for having sex with an 11-year-old girl to be sent back for further investigation after outrage over the initial decision not to try the man for rape.
There was anger when the prosecutor's office in the town of Pontoise, a north-western Parisian suburb, put the father of two on trial for charges of "sexual abuse of a minor under 15," rather than for rape.
While the girl's family filed a complaint for rape, the public prosecutor's office decided that that there was no evidence to suggest that the sexual relationship had been obtained by "threat, violence, surprise or coercion."
The crime of "sexual assault" is punishable in France by five years in prison, while the rape of a minor under 15 is punishable with up to 20 years behind bars.
According to TV5 Monde, the incident dates back to late April 2017, when the girl left classes early. She briefly stopped at a park, where a 28-year-old man approached her. The individual reportedly made various "compliments" to her, "asking whether she has a boyfriend" and wondering whether you "want me to teach you to kiss or more?"
According to the victim's mother, her daughter at that time answered "neither yes nor no, she shrugged." "He insisted and got my head all twisted about it," said the schoolgirl, who had eventually followed the man.
The man then allegedly took her to a stairwell and asked her to perform oral sex. After receiving this, he suggested, reportedly without exerting any physical constraint, that they both go to his apartment. The girl allegedly followed the man again and they engaged in a sexual act. After getting dressed, the man asked the girl not to tell anyone about the incident. But as soon as she left his apartment, she informed her mother, who immediately went to the police.
The schoolgirl was later questioned by law enforcement officials, but her mother was shocked by their conclusions. "They explained to me that she followed him without violence, without constraint, that the only thing that played in her favor was her age. It was completely out of step with the tragedy," the girl's mother reportedly said.
After four hours of hearings on Tuesday, the judge concluded that the prosecutor had chosen the wrong charge, and ordered a judicial inquiry. The trial has been postponed. Lawyers for the suspect argued that the girl had consented and was aware of what she was doing. Lawyers for the girl said she was far too young and confused to resist.
The case has sparked strong debate on the age of sexual consent in France, which does not have a legal age under which a minor cannot agree to a sexual relationship. Under a ruling by the country's top court, however, children aged five and under cannot consent. Under current French law, only sexual acts committed with the use of "violence, coercion, threat or surprise" are considered to be rape, regardless of the victim's age.
"She was 11 years and 10 months old, so nearly 12 years old. It changes the story,'' defense lawyer Marc Goudarzian said Tuesday, AP reported. "So, she is not a child.''
His colleague, Sandrine Parise-Heideiger, said: "We are not dealing with a sexual predator or a poor little faultless goose."
She said as soon as children have "sexual expressiveness and you have an attitude of putting yourself in danger" then "it doesn't necessarily mean the person on the other side is a sexual predator."
According to Armelle Le Bigot Macaux, president of the COFRADE, an umbrella group for children's rights, the suspect "knew very well she was a young child." She added: "This young child isn't protected today by our French society."
After the trial, Carine Diebolt, the lawyer for the family, told reporters "it's a victory." "The main thing is that (the girl) can at last be heard as a victim of rape ... we can say it's a victory for the victims," the lawyer added.
The defense lawyer argued the court decision was a result of the wide publicity given to the case.
A similar recent case also caused outrage and fueled calls to amend sex legislation in France. In November of last year, a French criminal court acquitted a 30-year-old man accused of raping an 11-year-old girl back in 2009. The jury in the Paris suburb of Seine-et-Marne found that the man did not use violence or coercion.

You can share this story on social media: