'Worst storm on record': Cyclone Gita flattens Tonga's 100yo parliament building (VIDEOS, IMAGES)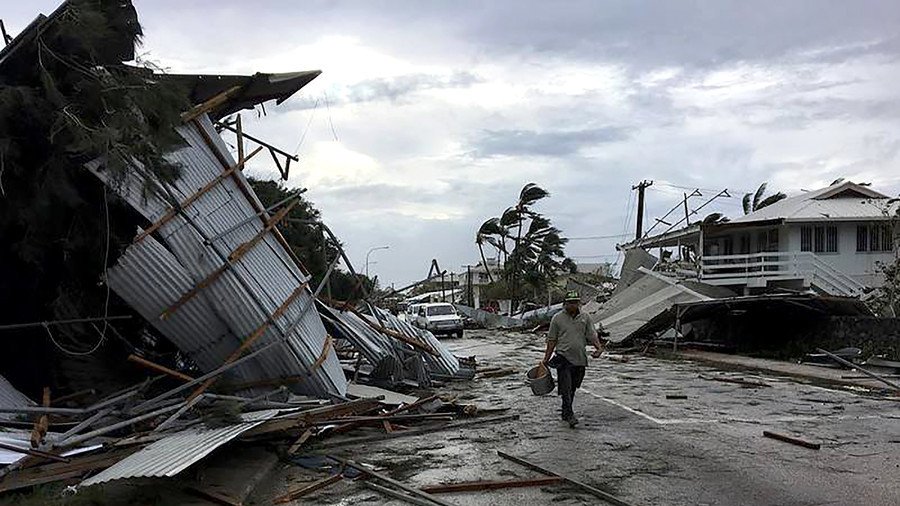 Tonga's century-old parliament building has been knocked to the ground in the worst storm to hit the island nation in more than 60 years.
The Category 4 tropical storm struck the country overnight, lifting roofs off homes and knocking down power lines and trees. Tonga's National Emergency Management Office (NEMO) said there is no house left undamaged by the tropical storm, according to Radio NZ. "I've been involved in disaster responses for 30-plus years and it's the worst situation I have been in," Graham Kenna from NEMO said.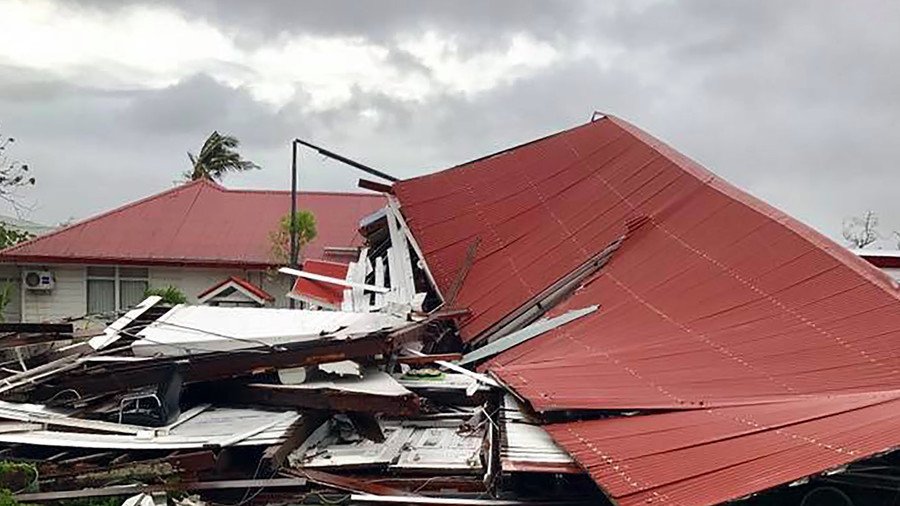 It's still unclear how many people suffered injuries as a result of the storm, or if there are any fatalities. Disaster management teams are working to gauge the extent of the damage. However, Tonga's 100-year-old parliament building is among the confirmed structural casualties.
Tonga's Red Cross said the level of damage to crops, homes, vegetation and infrastructure is extremely high. A former member of parliament told RNZ that almost all the crops on the island of Eua had been destroyed.
A state of emergency was declared by the government prior to the storm and evacuation centres were set up. The UK Met Office confirmed the storm. Its more than 124 miles per hour (200km/h) winds were the strongest to wreak havoc on Tonga's main islands since modern records began 60 years ago.
Tonga is a Pacific island nation made up of more than 170 separate islands. It is found east of Fiji and north of New Zealand. Cyclone Gita is now heading towards Fiji where it is expected to intensify into a Category 5 storm. It's expected to miss the country's major population centres. The storm has continued to strengthen since it left a trail of destruction in Samoa and American Samoa last week.
Think your friends would be interested? Share this story!

You can share this story on social media: