Rose Monday: German carnival floats take aim at political leaders (PHOTOS)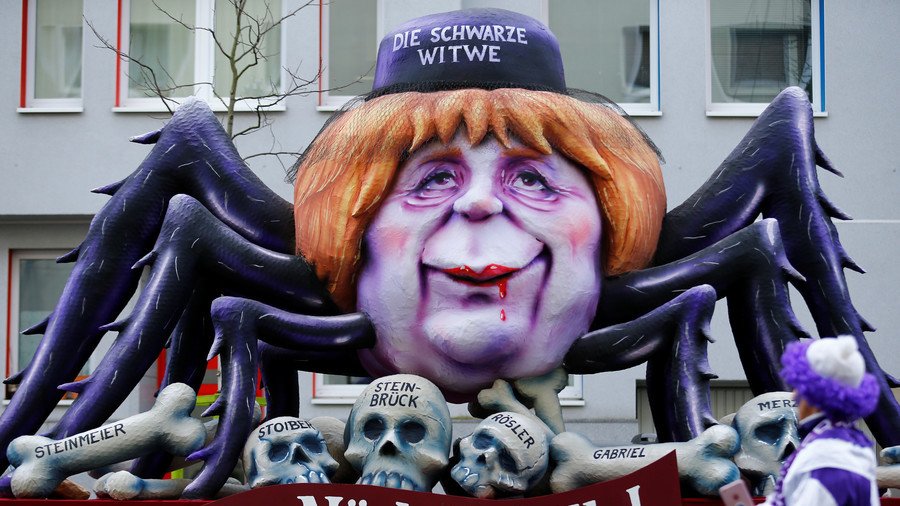 Germany's Rose Monday carnival is well known for its elaborate satirical floats that mock world leaders, and this year didn't disappoint. Donald Trump and Angela Merkel found themselves among the victims of German satire.
Rosenmontag (Rose Monday) events are held across the Rhine region each year. The biggest parades are taking place in Düsseldorf, Mainz, and Cologne.
Spectators turned out in droves, as they do every year, with floats mocking politicians from across the globe. As expected, Donald Trump and unsubstantiated claims of Russian meddling were represented.
Merkel was also depicted as a reptile in Mainz. "The last of its kind," the accompanying caption read.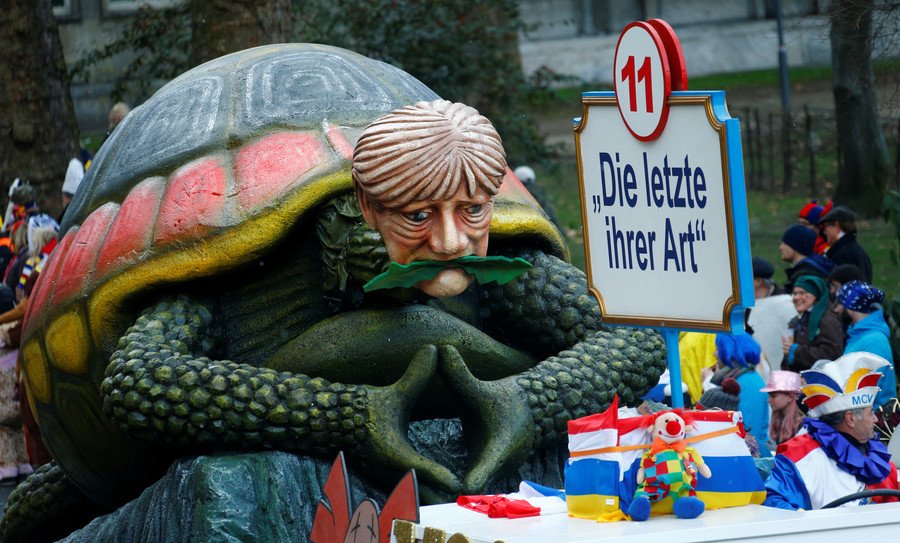 Another float depicted Merkel as a black widow surrounding the bones of her defeated opponents. "The next one, please," its caption read.
French President Emmanuel Macron was also represented in Mainz. A float showed him in a beat-up Volkswagen Beetle bearing the EU flag.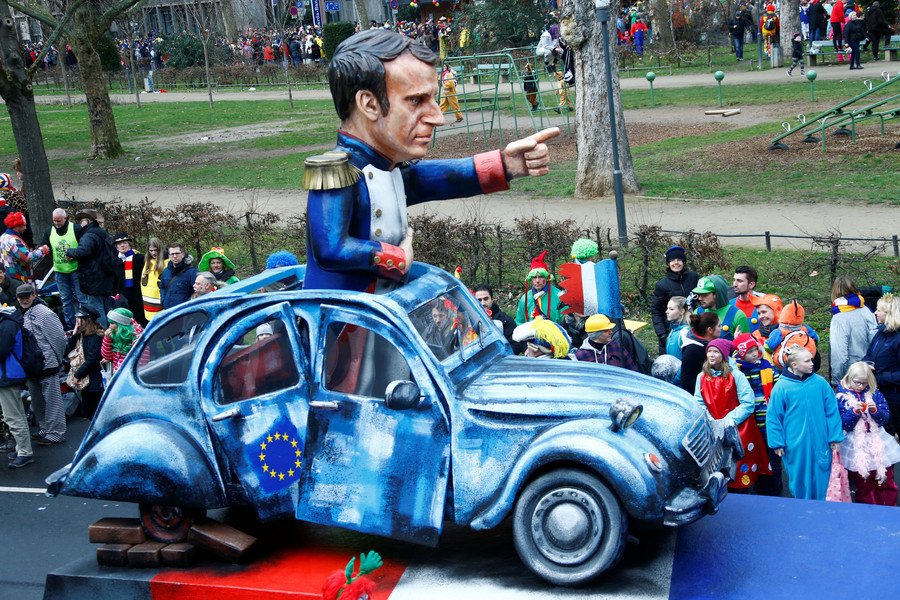 Martin Schulz, leader of Germany's Social Democratic Party (SPD), also featured in Dusseldorf. His float showed him turning himself into minced meat.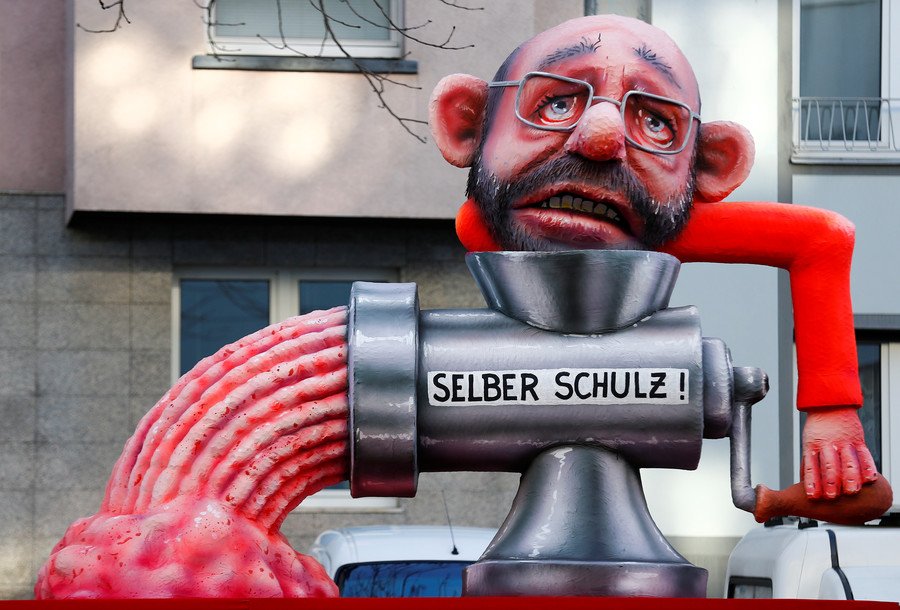 In the age of the UK voting to leave the European Union, it's no surprise that British Prime Minister Theresa May was ridiculed in the parade. She was seen giving birth to 'Baby Brexit,' with the umbilical cord still attached.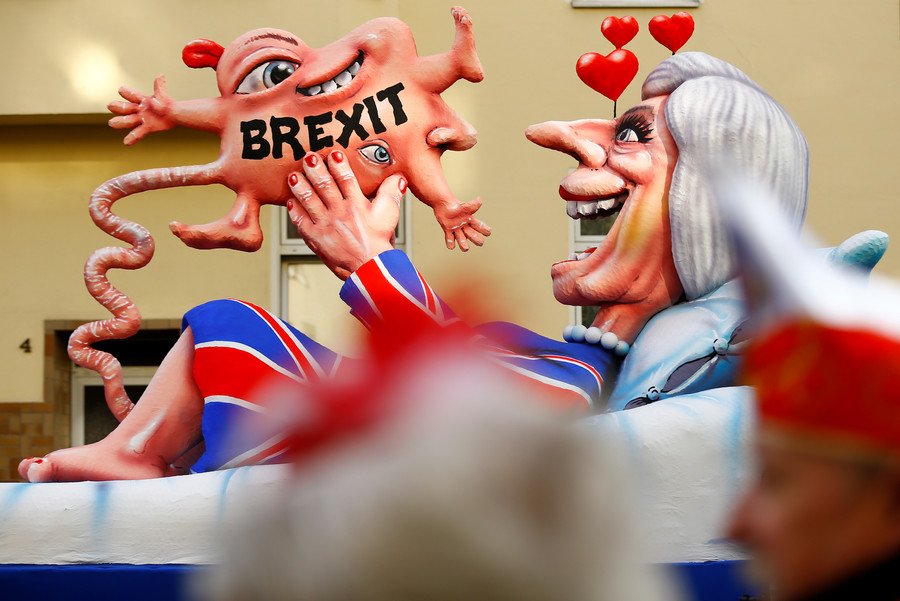 The leader of Poland's far-right Law and Justice Party (PiS) and Hungarian Prime Minister Viktor Orban were also part of the parade in Dusseldorf. The two men were seen holding a sign which said "right dictatorships."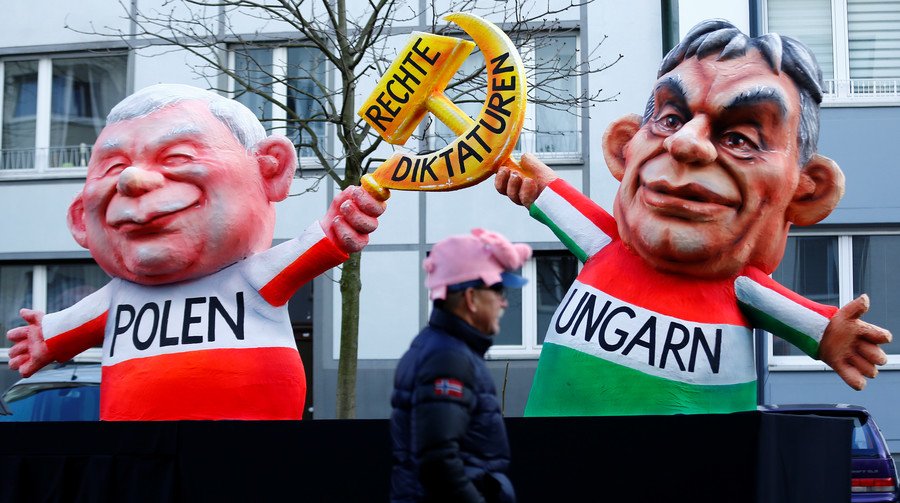 "We reflect global politics and this is why the images from our parade have a global impact," Jacques Tilly, who is well known for building many of the country's carnival floats, told The Local. He was also behind a float which showed Donald Trump raping the Statue of Liberty last year.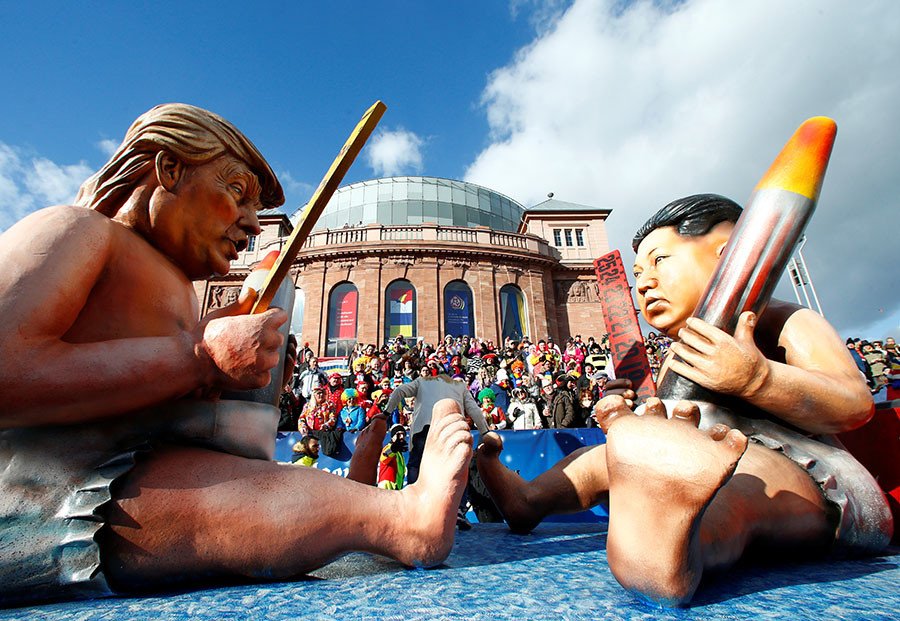 Rosenmontag is part of Germany's wider carnival season. Although it is celebrated in all German-speaking countries, the event is especially popular in the German cities of Cologne, Bonn, Dusseldorf, Aachen and Mainz. The annual parades typically see locals dressing up in fancy costumes, handing out sweets to children, dancing, and participating in parades.
You can share this story on social media: