Evacuation after fire breaks out at iconic Moscow hotel
Published time: 12 Feb, 2018 10:54
Edited time: 12 Feb, 2018 13:34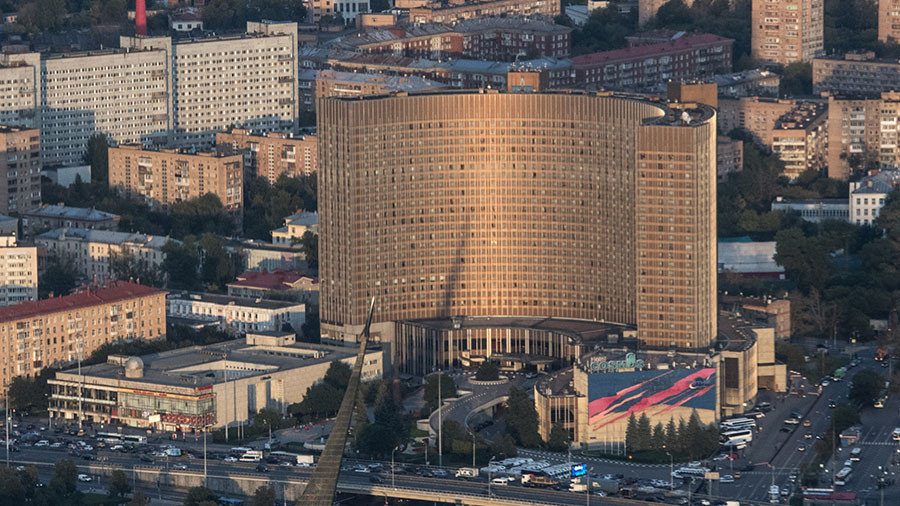 A fire at Moscow's Cosmos hotel prompted an evacuation of over 200 people. The emergency seems to be low-level, affecting only a small part of the building and has already been contained by first responders.
The emergency services said 230 people have been evacuated from the hotel after the fire broke out, RIA Novosti reported.
The blaze reportedly started on the 15th floor and was given a 'second rating' of difficulty by firefighters before being downgraded after it was no longer posing a threat of spreading throughout the building.
The emergency services deployed 23 fire brigades to respond to the incident, TASS said.
The Cosmos hotel was built in the late 1970s as part of Moscow's preparations for hosting the 1980 Summer Olympic Games.