No panic! Russians douse open flame aboard plane after power bank catches fire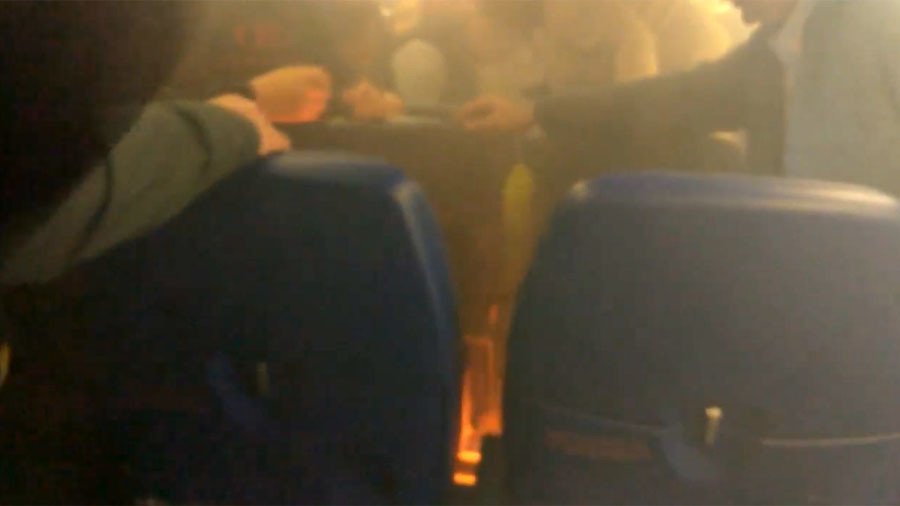 After a safe landing in Volgograd, Russia, passengers on a plane experienced some chilling moments as smoke filled the cabin. A mobile device, believed to be a portable phone charger, apparently caught fire.
The incident took place on Wednesday when A320 plane from Moscow landed touched down in Volgograd International Airport, southwestern Russia.
The crew evacuated the aircraft of passengers via inflatable slides and the blaze was soon extinguished, Interfax reports citing airport staff.
The smoke apparently came from a portable battery charger, which apparently caught fire. However the jet's operator, Aeroflot, denied reports of fire, admitting merely that the device began to give off smoke.
Police later told RIA Novosti that the portable charger belonged to a Chinese national and the device would be sent for investigation.
If you like this story, share it with a friend!
You can share this story on social media: