'3yrs of pseudoscience nonsense': Canadian college forced to scrap homeopathy program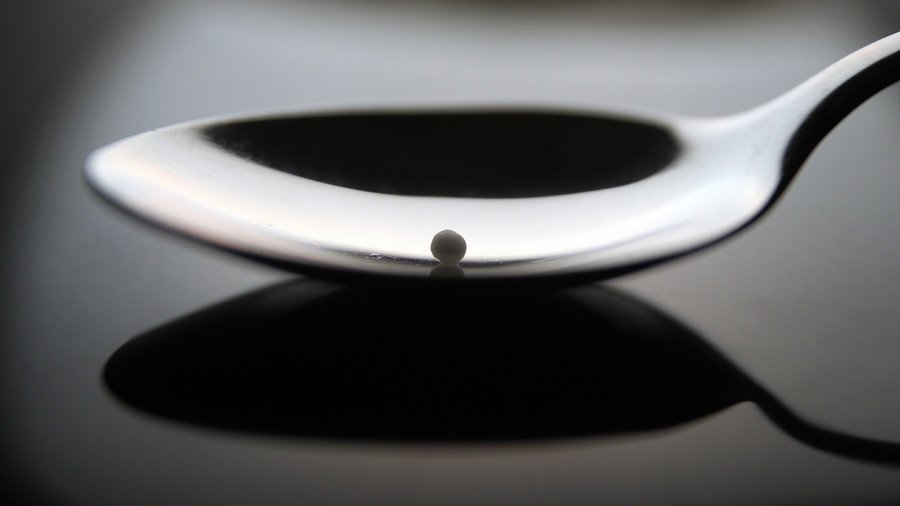 A college in the Canadian province of Ontario has been forced to cancel its established three-year course in homeopathy after critics said the publicly funded institution is wasting taxpayers money on "pseudoscience."
Georgian College in Barrie has created a three-year advanced diploma program aimed at teaching students "classical and contemporary homeopathic principles and techniques in the evaluation and treatment of acute and chronic health conditions," based on "individualized, holistic and natural approaches to health and healing." However, as soon as the program was publicly announced for next fall, it came under pressure from a local physician eager to shut the course down.
Ontario was the first province in Canada to regulate homeopathy in 2015 after the province's Homeopathy Act (2007) came into force. The act formalized regulation for all professional homeopaths and created the College of Homeopaths of Ontario (CHO) to which all practitioners must belong. The unique six-semester program at Georgian College was designed to meet the requirements of the CHO, which falls under the jurisdiction of the Ministry of Health and Long-Term Care.
However, staunch opposition to the program forced the publicly funded Georgian College to shut down its alternative medicine course over accusations of promoting "pseudoscience" and "magical thinking." Local physician, Chris Giorshev, who chairs the Ontario Medical Association's section on chronic pain, also accused the college of using "publicly funded health dollars for quackery."
"Homeopathy is a pseudoscience and this alone should be sufficient to reject the inclusion of such a program at a publicly funded institution," Giorshev wrote in a letter to Ontario's minister of advanced education and skills development, as well as the community college's board and president. "There are at least 12 international organizations that have evaluated the literature and again and again they find homeopathy does nothing," Giorshev, was quoted as saying by the National Post.
"To put students through three years of nonsense so that they can go out and practice placebo treatments is totally unfair to those students and it's unfair to the public," added Joe Schwarcz, director of McGill University's Office of Science and Society, in an interview with CBC.
While the college defended its program as late as Friday morning, by afternoon it had announced the closure of the advanced diploma homeopathy course. "In light of the recent response from our local community and beyond ... Georgian College has made the decision to cancel the homeopathy program," the college said in a statement.
While welcoming the "fantastic" news of the program cancellation, Giorshev however told Barrie Today he is still "concerned that it was introduced to begin with" and that "homeopathy is still considered a regulated profession."
Invented in 1796 by German physician Samuel Hahneman, homeopathy is defined by the CHO to be "a system of medicine" based on the principle of "let likes be cured by likes," which means that a substance that causes particular symptoms in healthy people should somehow cure similar symptoms in sick people. As of March 31, 2017, two years after proclamation of the Homeopathy Act 2007, the College of Homeopaths of Ontario had issued certificates of registration to 486 homeopaths.
The controversial practice has been long disputed worldwide. In 2009, the World Health Organization cautiously warned against relying on homeopathy in treating a select range of diseases, including HIV, tuberculosis, malaria, influenza and infant diarrhea. In 2015 the National Health and Medical Research Council of Australia said that there is no evidence that homeopathy is effective, adding that people who choose this treatment put their health at risk. homeopathy Last year, the Russian Academy of Sciences called homeopathy a "pseudoscience" with no scientific basis, saying its methods contradict chemical, physical and biological laws.
Think your friends would be interested? Share this story!
You can share this story on social media: