Homeopathy the right medicine for struggling UK health care?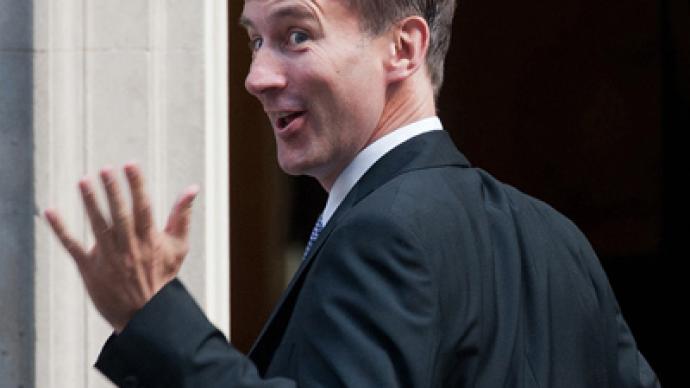 As the UK government faces a major reshuffle, Jeremy Hunt, the new Health Secretary, has provoked a wave of criticism. Hunt has publically backed controversial homeopathic medicine and once dubbed the NHS a "60-year-old mistake."
Hunt – who was formerly Secretary for Culture Media and Sport- and who a few months ago was fighting for his job over his poor conduct during the Leveson enquiry into media phone hacking- is an open exponent of homeopathy. In 2007 he backed an Early Day Motion in the House of Commons, which supported public spending for homeopathic treatments.The motion read that Homeopathy makes "a positive contribution to the health of the nation"  and "it offers clinically-effective and cost-effective solutions to common health problems including eczema, depression, anxiety and insomnia".In 2009 Hunt labeled the NHS a "60 year mistake", calling for it to be dismantled. According to liberal democrat MP and writer, Mike Smithson, he also wanted to stop the NHS being honored during the recent London Olympics, opening ceremony.His appointment by Prime Minster David Cameron has been met by many with dismay and ridicule.An opinion piece in British satirical newspaper The Daily Shame read "Our new Health Secretary has gone on the record as saying that the NHS is no longer relevant. Hmm, yes, that's right, no longer relevant, unless of course you are ill, old, about to give birth, about to be born, or unable to pay for private health care".Comedian Frankie Boyle has also added criticism, tweeting it "seems strange that Jeremy Hunt is getting a hard time for believing in homeopathy. The Education Secretary believes in God". Homeopathy treats illness by using diluted substances to trigger the body's natural healing system, whilst paying close attention to the psychological state and life history of patients. Scientific research has found homeopathic remedies ineffective with the treatments generally being considered as quackery within the medical community. A House of Commons cross-party select committee on science and technology said in 2010 that homeopathic treatments should no longer be funded by the NHS. The British Medical Association agreed with the findings but the government decided to continue to allow homeopathic treatments when recommended by doctors.There are currently five homeopathic hospitals operated by the NHS, costing about seven million pounds a year.
You can share this story on social media: