SpaceX engineer once featured in 'nerd party' meme (PHOTO)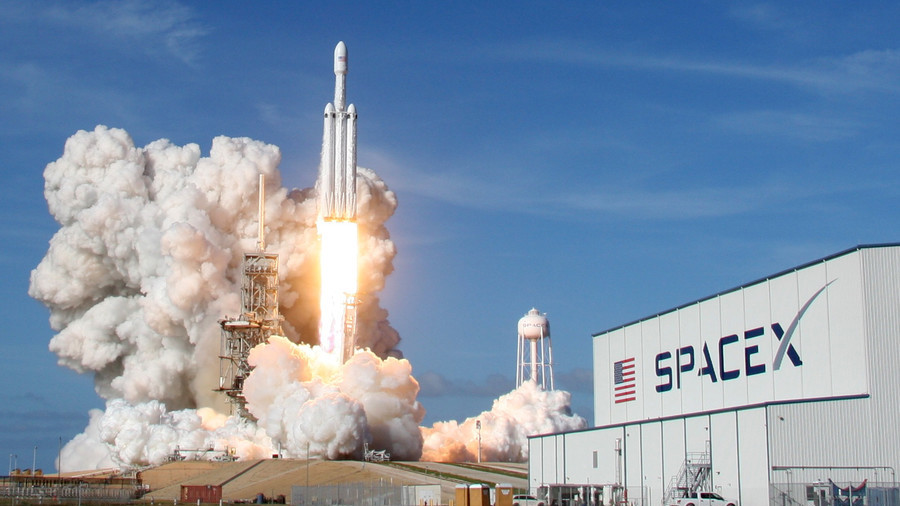 The world watched in awe Tuesday as SpaceX launched its Falcon Heavy rocket, but little did we know that one of the engineers responsible for the operation is actually a meme superstar.
Tomasz Czajka, a Polish flight software engineer at SpaceX since 2014, having previously worked at Google has carved out a highly prestigious career for himself. However, Czajka shot to stardom for a quite a different reason, appearing in a popular online meme several years ago.
The image on which the so-called 'nerd party' meme is a photo taken at a science camp and mathematical Olympiad held in Zwardon, Poland in 1997, Gazeta Wiadomosci reports. Czajka came second in the Olympiad, but would go on to much bigger and better things. He would later revisit the camp as a tutor.
Czajka (2nd from the left, without glasses) and three of his friends were pictured in the camp's cafeteria, entirely unaware that the innocent image would one day prove meme-worthy and be weaponized by people looking to mock each other online.
Czajka seems unfazed by the meme infamy, however, especially given his involvement in some of the biggest projects in the private space exploration sector to date. He reportedly specializes in creating control systems, playing a part in one of the most stunning moments of 2018 so far.
The Polish IT Society congratulated Czajka on his achievements, honoring him as the, "best ambassador of Polish computer science in the world," Business Insider Poland reports.
If you like this story, share it with a friend!
You can share this story on social media: