Indian officer busted after trading secret info with 'Pakistani spies' for nude pics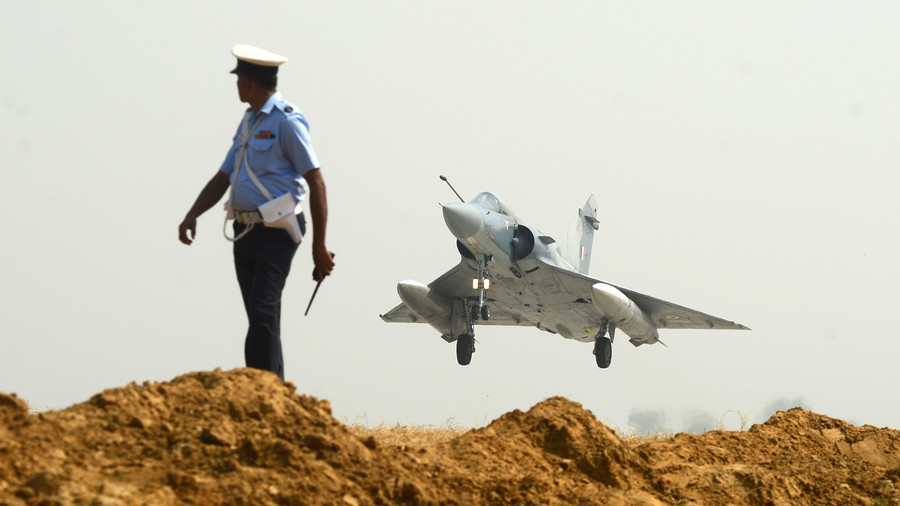 An Indian Air Force captain arrested for espionage this week was lured into a "honey trap" by two women with whom he exchanged intimate photos, local media reports. The "women" turned out to be Pakistani agents.
IAF Group Captain Arun Marwaha, 51, a parachute training instructor with more than three thousand jumps to his name, was due to retire next year but now faces up to 14 years in jail after being arrested by the Special Cell of the Delhi Police for allegedly passing on classified information.
"He was arrested on Wednesday after a case was registered against him under the Official Secrets Act," said the Special Cell's special commissioner MM Oberoi.
Marwaha shared secret information and documents from the IAF headquarters in Delhi with two agents of the Pakistani ISI (Inter-Services Intelligence) posing as women on Facebook, Indian news outlets reported, citing a police source close to the investigation.
It is claimed that under the names Kiran Randhwa and Mahima Patel, the agents earned his trust and exchanged intimate photos and messages over Facebook and WhatsApp before getting him to send them pictures of classified documents in exchange for more photos.
This type of tactic is known as a "honey trap," in which romantic and/or sexual liaisons are used to manipulate or coerce information out of an enemy. After the security breach was uncovered by a senior officer an internal investigation was launched, leading to Marwaha being questioned and detained by the Air Force's own counter-intelligence wing before the case was handed over to the police. The Group Captain is now being held at the Special Cell's headquarters in New Delhi while investigators are going through his phone.
The IAF has not commented on the arrest but officials said Marwaha was engaging in certain "unwanted activities" through "unauthorized electronic devices," NDTV reported.
The Pakistani intelligence agency, the ISI, has been accused of being involved in a number of high-profile operations inside its geopolitical rival India, including the 1993 Mumbai bombings which killed 257 people with the help of the local underworld.
If you like this story, share it with a friend!
You can share this story on social media: