Topless 'sextremist' sends 'get the f**k out' message to Ukrainian leader at Vienna ball (PHOTOS)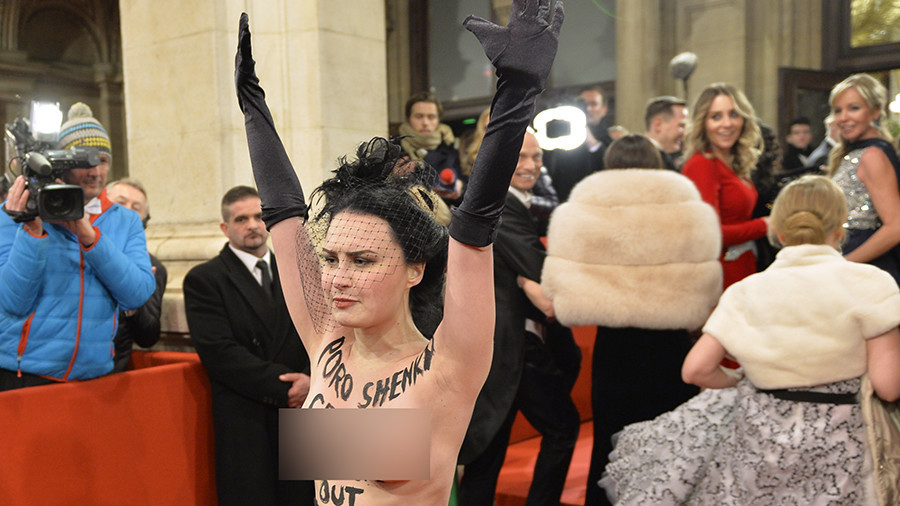 A topless FEMEN activist caused quite a commotion on the red carpet of a high-society ball in Vienna. She flashed a message reading "get the f**k out" on her chest for the Ukrainian leader, before being dragged away by police.
It's unclear whether the message was received by Ukrainian President Petro Poroshenko, who was attending the event. The brief red-carpet stunt was shown live on TV. The topless activist was heard shouting anti-Poroshenko slogans as several police were taking her away.
In a Facebook post, FEMEN said that their 'sextremist' Alisa Vinogradova was "a Queen of Spades" at the event, calling for the "Ukrainian chocolate baron" Poroshenko to be expelled from the ball.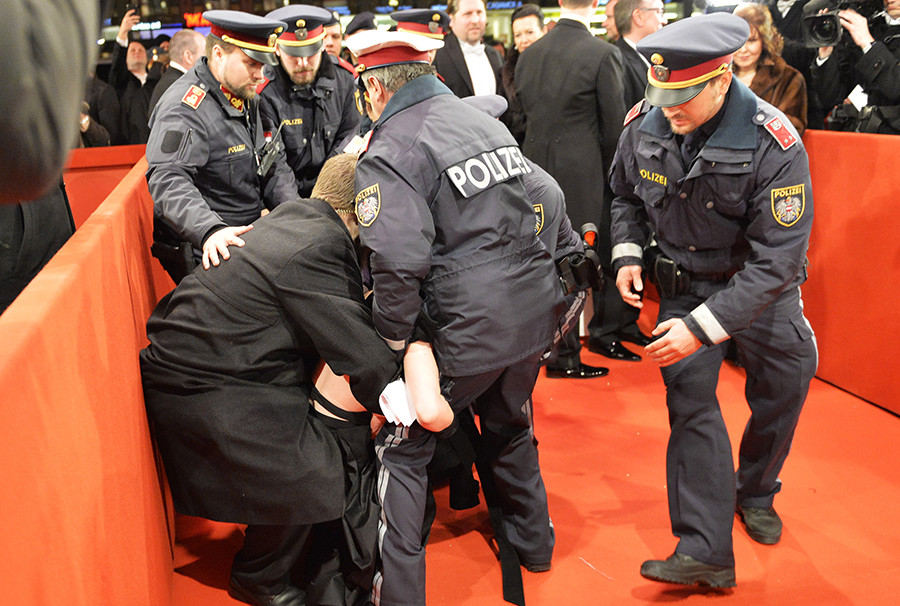 "The purpose of the attack is to inform high society about the inadmissibility of the presence at the aristocratic table of a primitive huckster and embezzler Poroshenko. Under the guise of an aristocrat lies a military looter who does not disdain earnings on the blood of his fellow citizens. Poroshenko, get the f**k out of the ball!" the group wrote.
The FEMEN movement was founded in Ukraine in 2008, quickly becoming notorious for their outrageous public stunts against religion, governments and other public institutions. The group fled Ukraine in 2013, citing fears for their "lives and freedom," and has since branched out to a number of other countries. The main headquarters of the FEMEN group is currently located in Paris.
Think your friends would be interested? Share this story!
You can share this story on social media: