'Sliced Kurds': Topless FEMEN activists serve Erdogan a 'cannibal lunch' (VIDEO, PHOTOS)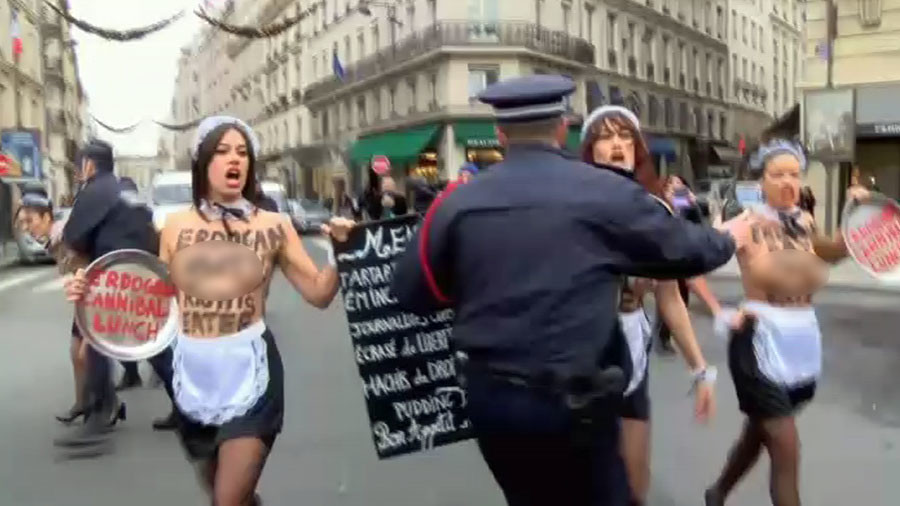 A "sextrimist" group has staged a topless protest in Paris against the alleged human rights violations in Turkey, timed to coincide with the official visit of Turkish President Recep Tayyip Erdogan to France.
The protest took place near the Elysee Palace Friday, moments before Turkish leader arrived for talks with his French counterpart Emmanuel Macron.
Four topless activists, posing as mock scantily clad waitresses, greeted Turkey's president with a menu they dubbed "Erdogan's cannibal lunch." The activists, carried a placard offering "servings" of various human rights abuses they said are taking place in Turkey.
The "menu" included such options as "Sliced Kurds," "Gay pudding," "Stewed journalists" and other "dishes."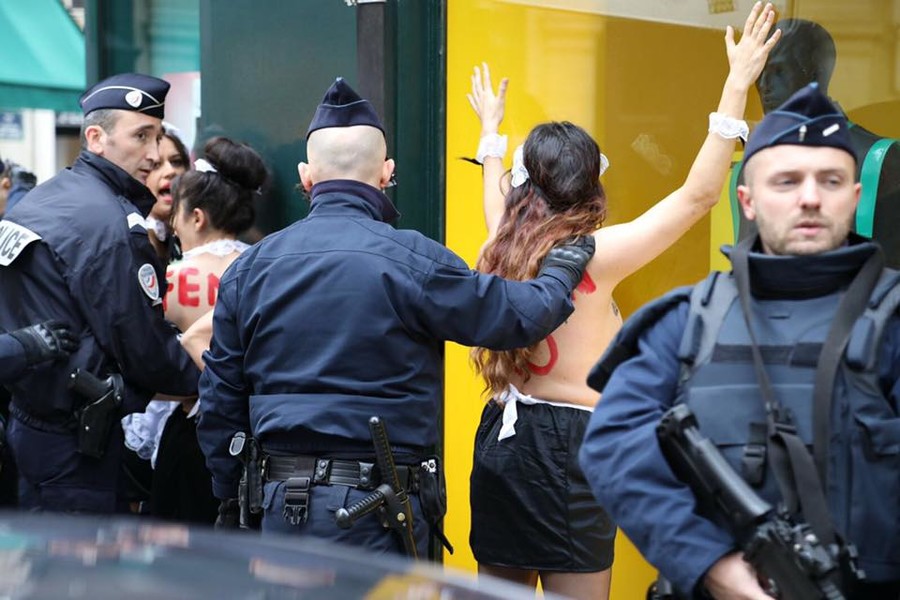 The activists were promptly swarmed by French police officers, who managed to cover and get them out of the scene ahead of Turkish president's arrival.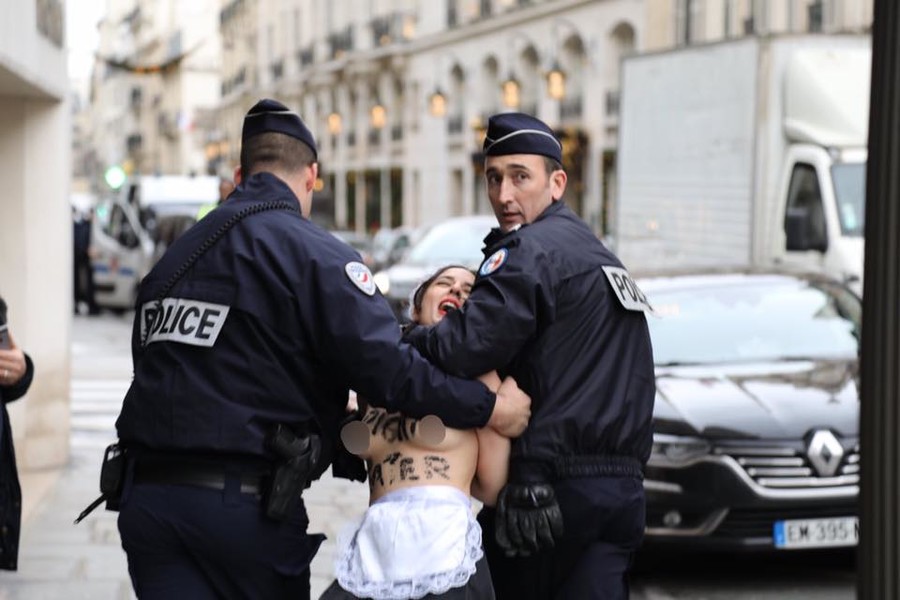 The FEMEN movement was founded in Ukraine in 2008, quickly becoming notorious for their outrageous public stunts against religion, governments and other public institutions. The group fled Ukraine in 2013, citing fears for "lives and freedom" and since then branched out to a number of countries. The main headquarters of the FEMEN group is currently located in Paris.
READ MORE: Naked FEMEN activist goes full 'Donald Trump' in Kiev nuclear protest (VIDEO)
The Turkish government has been repeatedly criticized by a range of NGOs and officials over violating rights and freedoms. A notable barrage of criticism followed the government's actions in the aftermath of the botched July 2016 coup. Following the failed coup attempt, Turkey's authorities embarked on a nation-wide crackdown on the alleged plotters, arresting and sacking thousands of servicemen and public servants.
You can share this story on social media: