What's your beef? Criminal cow caught stealing post (VIDEO)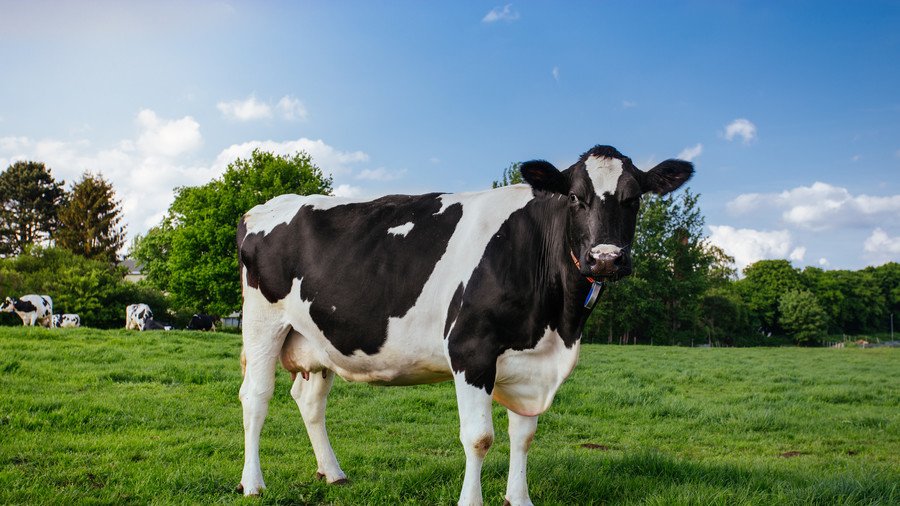 Cows are stealing mail now guys, this is not a drill. The mischievous moo was caught red hoofed stealing post from a mailbox, and then attempted to flee with the incriminating evidence in its mouth.
"Cow must be getting rid of those beef coupons!" joked Eriin Hudson, who shared the video on Facebook. "Weirdest thing I've ever seen!!" she added. The footage has been viewed almost 10,000 times.
In the unique footage, the assumed owner of the pilfered post can be heard yelling at the cow to "drop the envelope!"
READ MORE: Toy tiger triggers armed police standoff after Scottish farmer spots 'predator' on the loose
Undeterred, the four-legged felon taunts a man who came running to the rescue by waiting until the last moment before dashing away from his grasp.
"He's running with it! What the hell? I hope it's nothing important," says a shocked bystander. Having had her fun, the bold bovine eventually drops the post.
If you like this story, share it with a friend!
You can share this story on social media: