'Don't add war to war': France blasts Turkey for 'violating intl law in Syria'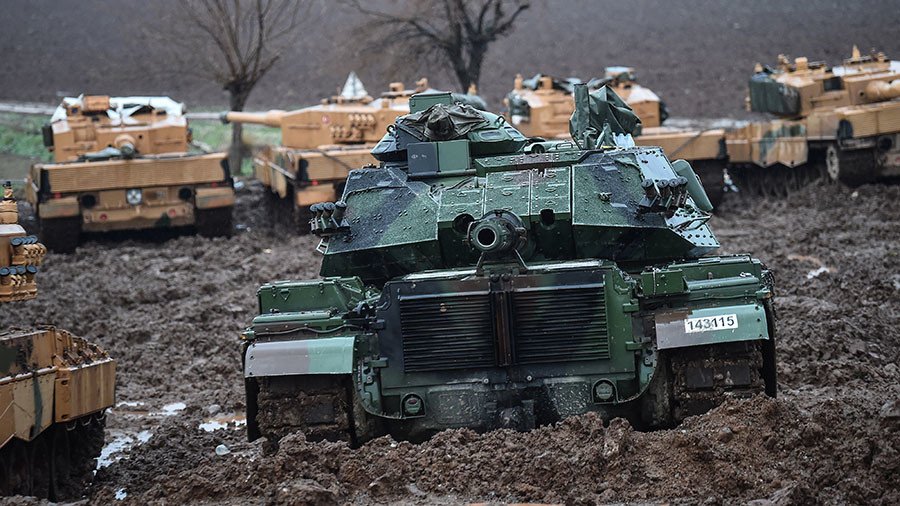 In the latest episode in the Turkish-French war of words over the ongoing operation against Kurds in northwest Syria, France's foreign minister said Ankara is violating international law through its actions.
In an interview with French BFM TV, the foreign minister called for the withdrawal of all forces that "ought not to be in Syria, including Iranian militia, including Hezbollah." He added that international law "is being violated by Turkey, by the Damascus regime, by Iran and those who are attacking eastern Ghouta and Idlib."
Turkey is currently conducting an operation targeting Kurdish militias in Afrin, Syria. They are considered to be linked to the "terrorist" Kurdistan Workers' Party (PKK). The French minister condemned the operation's civilian casualties, calling on Ankara not to further incite the dangerous situation in the Arab republic.
"Ensuring the security of its borders does not mean killing civilians and that should be condemned. In a dangerous situation in Syria, [Turkey] should not add war to war," Le Drian said on Wednesday.
France earlier criticized Ankara's 'Operation Olive Branch,' with President Emmanuel Macron questioning Turkey's motives and saying if it turns into "an invasion operation, [then] this becomes a real problem."
It did not take long for Turkey to respond, as Turkish Prime Minister Binali Yildirim called Macron's suggestion a "crooked idea."
"If France is interpreting this issue as an [invasion operation], we need to assess what they have done in Syria accordingly," he said.
You can share this story on social media: