Crypto-charity? UNICEF urges gamers to mine Ethereum for Syrian children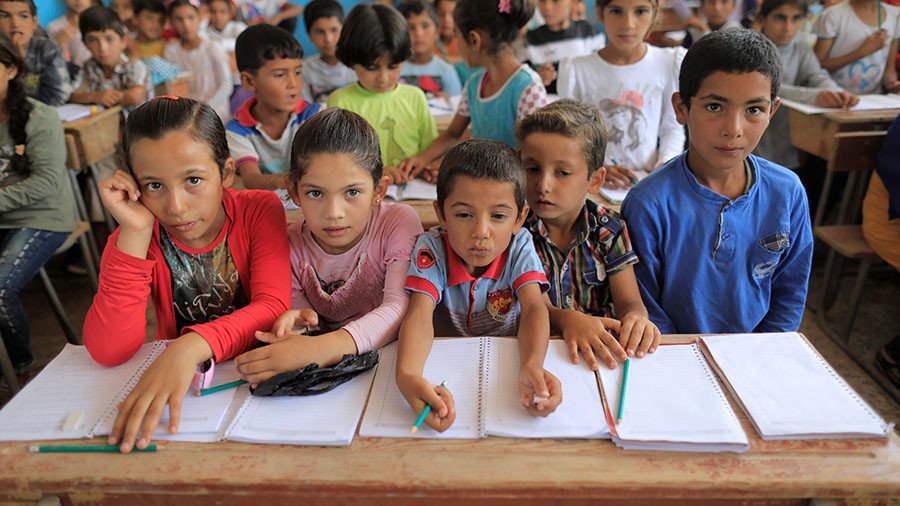 The United Nations International Children's Emergency Fund has launched "the first ever blockchain fundraising" project, urging gamers to "turn graphics cards into a humanitarian tool" and mine Ethereum to help Syrian children.
Over 500 people have already joined the unusual initiative to support Syrian children. UNICEF's 'Game Chaingers' charity project has raised more than 1,500 euros in five days since its launch last Friday.
In its promotional video UNICEF appealed to video game fans, who have the largest number of graphics cards. The powerful devices are necessary for cryptocurrency mining, which lies at the heart of the project and distinguishes it from other existing initiatives.
"Through the use of mining we create an opportunity for those who cannot give or have never had the opportunity to do so," UNICEF said.
'Game Chaingers' uses graphic cards as a humanitarian tool, instead of traditional cash donations. However, donations using a credit card or Paypal are also welcomed.
The organization urges everyone to engage in the 'mining' process, using the computing power of their PCs (and graphic cards in particular) to operate transactions of a certain cryptocurrency. They are given tokens as a reward. For its project the non-governmental organization has chosen Ethereum – second highest valued cryptocurrency after Bitcoin.
'Game Chaingers' aims to ease the suffering of more than nine million children in Syria. According to UNICEF estimates, more than 13 million people in the war torn nation need "vital emergency help."
Think your friends would be interested? Share this story!
You can share this story on social media: