Humanitarian projects significantly reduce stress in Syrian child refugees, study finds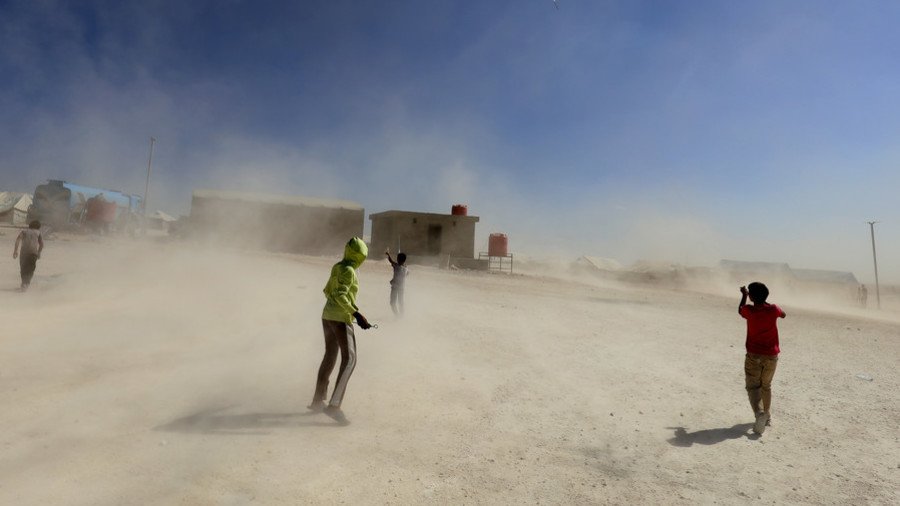 Mental health programs have been shown to significantly reduce stress among children affected by the war in Syria, according to a new study conducted on refugees in Jordan, which hosts almost a million displaced Syrians.
A Yale University study involving a group of 733 adolescents, including 411 Syrian refugees and 322 Jordanian non-refugees, was conducted across four cities bordering Syria in northern Jordan. The team partnered with Mercy Corps, a humanitarian organization responsible for running an eight-week Advancing Adolescents course designed to reduce stress in people aged 12 to 18, to collect hair samples from the study's participants.
The team took special interest in levels of cortisol in the samples, a steroid hormone produced within the adrenal gland that is released in response to stress. The hormone is known to accumulate in hair over time. Researchers measured the amount present in the hair against the youth's self-reported levels of stress and psychosocial wellbeing.
Hair samples were taken before and shortly after completing the course. A third sample was then taken 11 months later. After examining the data, researchers detected a 38 percent fall in the level of cortisol among participants over the long term. The study, published in the journal Psychoneuroendocrinology, cites the data as proof of the benefits of mental health programs.
"Our work demonstrates the utility in using stress biomarkers for tracking physiological changes in response to interventions over time. Through hair cortisol, we can examine the biological signature of past trauma, current insecurity, and stress-alleviating interventions," said Catherine Panter-Brick, professor of anthropology at Yale University, and the study's co-author.
The study also claimed that the Advancing Adolescents program also served to raise cortisol in those who had unusually low levels of the hormone. Levels that are either too high or too low can have an adverse effect on people's health, with sufferers experiencing depression and learning difficulties.
According to World Vision, more than six million Syrians have been displaced since March 2011, with around 660,000 Syrians currently residing in Jordan. More than half of those affected are said to be minors, with many vulnerable to disease and malnutrition as well as child labor and abuse.
You can share this story on social media: