Thrill-seeker 'free rides' near snowed-in Red Square after freak Moscow storm (VIDEO)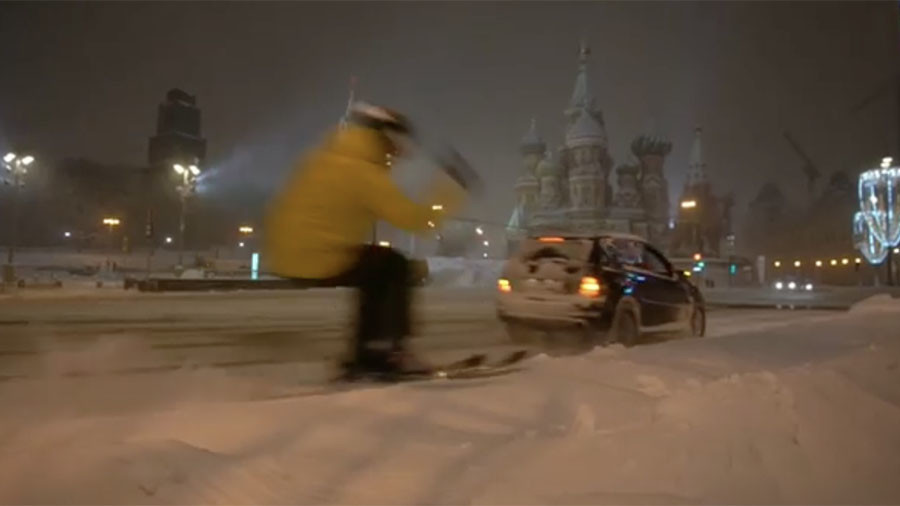 While many Muscovites did their best to stay off the streets during the city's largest snow storm on record, one thrill seeker used the opportunity to "free ride" through the Russian capital – and got it all on video.
Instagram user "Good Grisha" filmed himself skiing past Moscow landmarks while tethered to a car. The video shows Grisha, strapped into his skis, zooming past the snow-tipped towers of the Kremlin, as well as several other iconic buildings, including Christ the Savior Cathedral.
"This is the first freeride in Russia on Red Square!" reads a message accompanying the video. The message also joked that the first million passes to Grisha's new ski resort, "Moscow City," will be free.
You can share this story on social media: