Freestyle skiers captured zooming down breathtaking sand dunes of Peru (VIDEO)
If you fancy skiing but aren't so keen on the cold, sand dunes may be just what you're looking for. Two thrill seekers filmed themselves hitting one of the world's biggest in Cerro Blanco, some eight and a half miles from Nazca in Peru.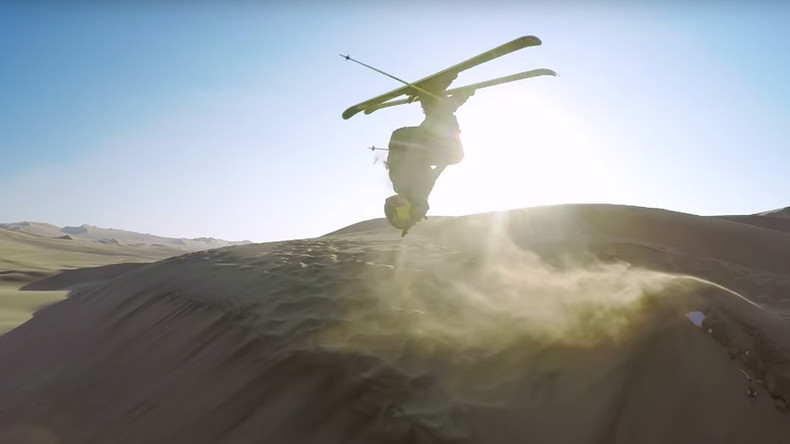 Swedish Olympic freestyle skiers, Jesper Tjader and Emma Dahlstrom, decided to swap snow for sand, and were recorded doing various tricks as they slid down the dunes' surface, surrounded by breathtaking scenery.
In footage posted on GoPro's YouTube channel, Tjader and Dahlstrom, both of whom participated in the 2014 Winter Olympics, start out on their journey in a van through a deserted road. After managing a hard trek up the dune, they get their equipment ready, attach their GoPro cameras onto their helmets and set off on the adventure.
Tjader can be heard saying in the video: "I express myself through skiing. In Sweden, we don't really talk to people we don't know. I was really shy in the beginning. But now, the best thing about skiing for me is to travel and see a lot of new cultures, people and make a lot of new friends."
READ MORE: Russian daredevil skis at 130kph down icy Siberian road (VIDEO)
While many viewers described the pair's alternate skiing approach as "inspirational" and "awesome," some were a little cautious.
"I feel it would really hurt if you wiped out, kinda like sliding on sandpaper," wrote YouTuber Daniel Cooney.
You can share this story on social media: